"97% said that content marketing is part of their marketing strategy"-an insight from SEMRush. From this quantitative information, it is clear that a major part of the success of marketing depends on the efficacy of content marketing.
Just like blog posts, there are several forms of content. Copywriting is one of the critical parts of the content and creating SEO copies is one of the basic demands of the marketing activities.
As a Vape SEO specialist, we will share some tips for Vape product descriptions SEO copywriting in the context of a Vape brand. Without wasting more time let's start now!
Most Valuable Tips For Effective Vape Copywriting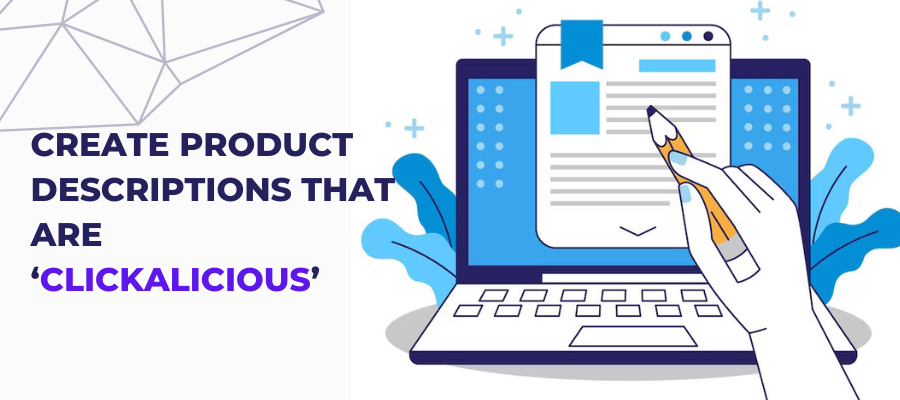 Understand Your Target Audience
This is the first stage in creating persuasive copy as the more you understand the need of your target audience, the better you will produce conversion-boosting copies. Addressing customers' pain and queries in content allows brands to create close bonds with customers and get desirable reach and position in the target market.
It takes a lot of research and competitive analysis to comprehend customers from all stages of the sales funnel. So, don't hesitate to invest enough time in researching and gathering qualitative and quantitative data about your interest group.
Highlight Unique Selling Points
The success of marketing copies depends on their celerity, engagingness, and relevance. So make sure to underline all USPs clearly on each Vape content creation so that people can understand your brand's message clearly.
General copies that do not focus on your target audience create ambiguity and fail to convey the message correctly. So, make sure to create copies for vape brands that clearly indicate your product's specialty and the reason that makes your brand stand out among the crowd.
Use Persuasive Language
Clear and simple copy works best to deliver your brand's message directly to the target customer. Simple lines with powerful words leave an impact in the mind of buyers and push them to switch to the next level of the sales funnel.
So choose uncomplicated words from you vocabulary that is highly impactful and relevant to push leads to convert and shorten the customer journey.
Keep it Clear and Concise
People spend a few seconds reading copies. That means you have a fraction of a minute to connect with the audience through your copies. So, the more it takes less effort to understand, the better it will be able to push the conversion number.
'Clear and concise'- take it as a formula to write successful copies to promote Vape products as promoting impactful user-focused copies  is critical in Vape SEO strategy.
Related Post: Cannabis SEO Marketing Game Plan
Incorporate Relevant Keywords
We are talking about SEO copywriting; hence talking about keywords is inevitable. SEO keywords are the backbone of SEO writing so while planning Vape content strategy keep keywords in focus.
However, it goes without saying that the keywords should be aligned with the content marketing goal. Hence, using keywords without relevance or producing keyword-clustered copies can hamper the process to achieve the marketing goal.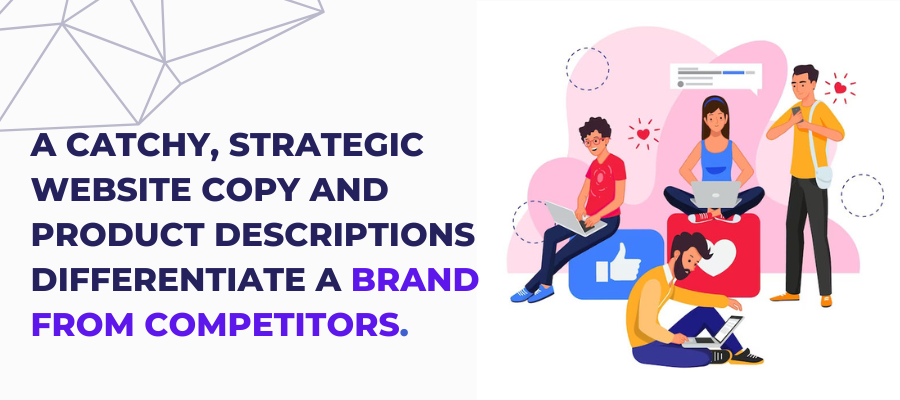 Use Social Proof
Online reviews and case studies are the social proofs that build the base of brand image and reputation. So, attach reviews and case studies along with Vape product descriptions to increase the products' acceptance by the mass.
While creating case studies make sure the cases showcase all human aspects that people feel or face in daily life. It will connect your vape brand on a deeper level to your target mass.
Create Urgency and Scarcity
Strong CTAs can increase conversions by 80%. So, while writing website copy or other marketing copy to sell your vape items, be sure to include strong CTAs. Use CTAs to make consumers feel a sense of urgency and give them the impression that your products are limited.
Optimize for Readability and SEO
Using SEO-optimized compelling content can increase the reach of your message faster. Hence, the chance of conversions of the prospect leads also increases. Therefore, make sure the copy passes the readability check and Vape SEO score check with flying colours.
Related Post: CBD Content Marketing Strategy
Proofread and Edit
Producing a compelling vape copy that is free from any grammatical is essential to be on the right track while doing vape marketing. Hence, before you publish the final copy, check it and edit it as per required. Ask for experts' advice where you need more specific help.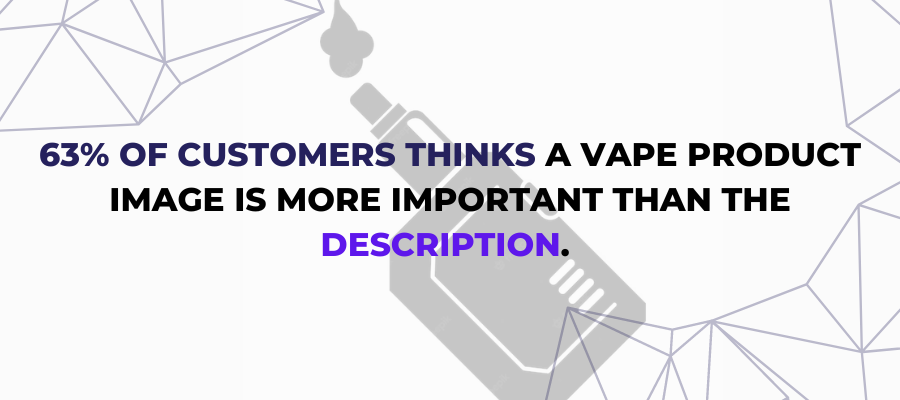 Are You Ready To Take the Help of Vaping SEO Services?
The right consultation of experts can create a seamless experience in creating marketing copies and planning the best strategy to promote vape products to the ideal mass. Experts Vape marketing solutions services won't only restrict to attracting quality inbound leads, it also takes conversion strategy to channelize leads to sales.
Need more insights? Reach out to us for a free consultation session!