WordPress 5.9 Josephine is here! The first WordPress version of the year was initially scheduled for release on December 14, 2021. Due to several open issues and unresolved bugs, the final release had been delayed and has been finally released on January 25, 2022.
If you're wondering what's new in WordPress 5.9, the short answer is Full Site Editing (FSE).
And indeed, many 5.9 features are only available if you're using a theme supporting Full Site Editing, such as the brand-new default theme, Twenty Twenty-Two.
With WordPress 5.9, we get to the heart of the second phase of the Gutenberg roadmap. Hire a Custom Website development solutions provider to assist you.
Global Styles: A Graphic Interface for theme.json
With the release of WordPress 5.8 in 2021, manipulating the theme.json file became the standard way for theme developers to customize editor settings and styles.
WordPress 5.9 takes things to the next level by introducing a graphic interface that allows users to customize style presets for their websites, either globally or at the block level, without writing a single line of code.
The Global Styles mechanism should significantly alter the way you're used to customizing the appearance of your websites, as Global Styles affect several aspects of WordPress site design.
Typography
The Typography panel is where you control the typography of your website. Of course, the controls available in this panel depend on your theme.json settings.
Color
In the Colors section, you can view and edit color palettes and customize the color of several site elements.
Layout
The last group of tools is meant for layout customizations. In the global context, this is limited to the site container. Let a custom website development solutions company help.
Image Galleries, Featured Images and Site Icons
Aiming to make images behave more consistently across different contexts, WordPress 5.9 features have added improvements to several blocks. The Gallery Block has been completely revised, while various changes to the Featured Image and Site Icon blocks give users more granular control over respective images.
Block Pattern Enhancements
First introduced with WordPress 5.5, block patterns allow WordPress users to include complex ready-to-use structures of nested blocks into their content with just a few clicks.
Now, WordPress 5.9 moves things a step forward toward design democratization & user empowerment by introducing a couple of enhancements to the block pattern system.
So, what's new with block patterns in WordPress 5.9? find out from a web development company.
A list of the new blocks available in WordPress 5.9:
– Navigation
– Template Part
– Header & Footer
– Post-Author
– Next Post & Previous Post
– Post Comments
– Term Description
– Archive Title
The Block Inserter now displays Featured Block Patterns dynamically retrieved from the Pattern Directory, providing users a quick and easy way to find popular patterns to use in their content.
The Twenty Twenty-Two Theme and WordPress Block Themes
With WordPress 5.9, you no longer need to install the Gutenberg plugin to enable Full Site Editing on your WordPress website. You just need to allow a block theme to take advantage of all FSE features.
In addition, WordPress 5.9 has been bundled with a brand-new default theme, Twenty Twenty-Two, and it's a game-changer as Twenty Twenty-Two is the first default block theme ever.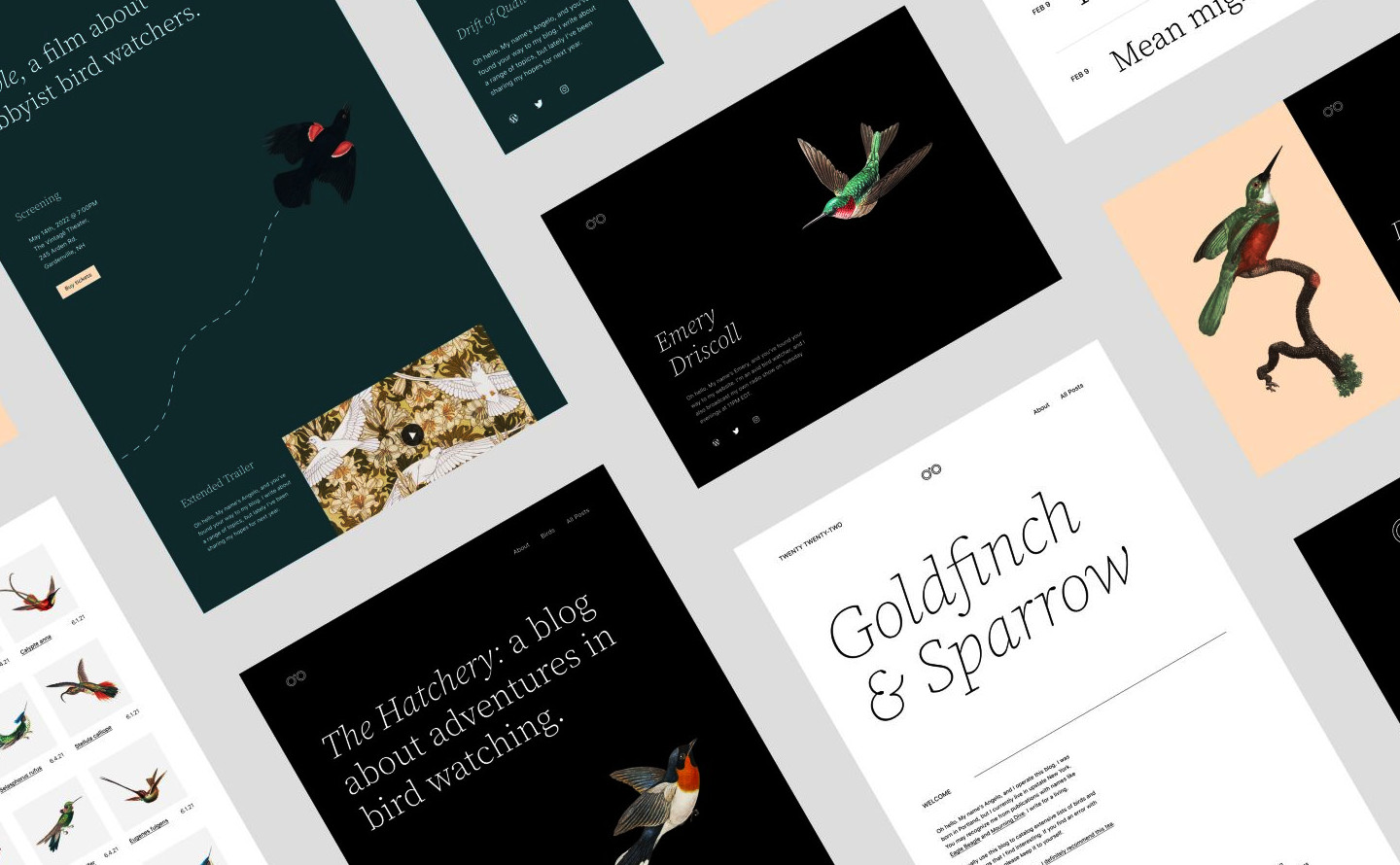 A preview of Default theme Twenty Twenty-Two (Image source: WordPress.org)
Twenty Twenty-Two is a highly flexible and customizable theme.
It provides a perfect sandbox to try out the new template editing flow, new blocks, interface enhancements, and all site editing features added to the core, starting with WordPress 5.9. confused? Let custom website development solutions provider guide you.
Performance Improvements
Since WordPress 5.9, block types, patterns, and categories are lazily rendered in the Block Inserter. The browser loads higher priority content first, giving the user a smoother editing experience and improved performance.
Summary
We'll wrap up this article with a quick note on WordPress market share. WordPress currently powers over 65% of all the websites whose content management system is known and sits north of 43% of all websites.
These numbers are impressive, especially when compared to the closest competitors with less than 5% market share, like Shopify.
Let's Share what you are excited about in WordPress 5.9. Comment Below!