Are you finding a way to market your CBD brand online? Then you must know about CBD business branding first, before investing time in making a marketing strategy. Wait; are you one of those who consider 'Branding' and 'Marketing'-two words synonymous? Then we must say, you have got it wrong totally. Let's clarify all core concepts of CBD branding and get top-notch tips from a reliable CBD online marketing company.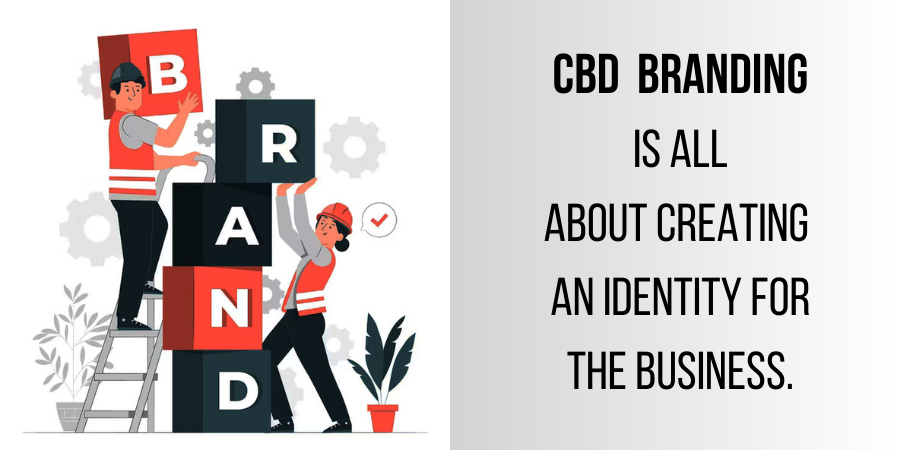 What Is CBD Branding?
CBD branding is a process of establishing a unique value for your CBD business in front of the target buyers. Branding makes a business stands out among its rival businesses and helps to connect a business directly to its customers on a deeper level and represent a unique position in a particular niche.
A CBD business with a unique website, logo, customer service, marketing tactics, or advertising strategy can craft an online brand. The branding process helps a brand to communicate its relevance to its users.
Don't Become confused Between CBD Marketing and CBD Branding
CBD Branding
CBD Branding determines the whole experience of customers with a particular CBD business. It creates a unique identity for a brand and defines the below-mentioned answer to its potential audience-
•    Why Does the CBD brand exist?
•    It has added which unique value to CBD Market?
•    Why should customers choose that particular CBD brand over its competitors?
CBD Marketing
CBD marketing is a strategy to grab the attention of target customers or take your CBD brand to touch points. Marketing efforts use tactics to turn all attention to the unique values of a CBD brand that it has created through the branding process. A CBD marketing company can help you to implement the best marketing tools and strategy.
CBD Branding Boost CBD Marketing Investment's ROI
•    Get a loyal customer base
You can achieve customer loyalty with the branding process because branding makes a business powerful and easily connectable to its users. Do you know 60% of customers buy from brands that they already know?
•    Build reputation
You can earn customers' trust, and faith by creating a brand reputation. Reputation comes when you showcase the value that is the same as your potential customers' belief system. The well you manage your brand's reputation, the more you gain trust from your potential customers.
Do you know 64 % of customers trust a brand that showcases value matched with theirs?
•    Help to create market authority
You can build an online CBD by hiring a CBD marketing agency because the branding process creates solid ground for each brand. Hence, CBD brands acquire a market position to sustain in the long run.
•    Boost sales
Branding works more steadily to increase conversion rate than promoted ads. If you can build trust among users once, nothing can stop you secure a wide profit margin out of sale profit.
81% of customers buy from a brand that they can trust totally.
•    Make businesses visually trustworthy
Using customized logos, having a responsive website, or getting good reviews are core activities of making an online brand. That's how digital branding builds visual impressions and influences buying decisions.
Consumers' first impression of a brand mostly (55%) depends on visual appearance.
•     Boost Investors' confidence
It makes it easy for entrepreneurs to get finance from investors as branding showcases the brand's strong image in front of its various interest groups.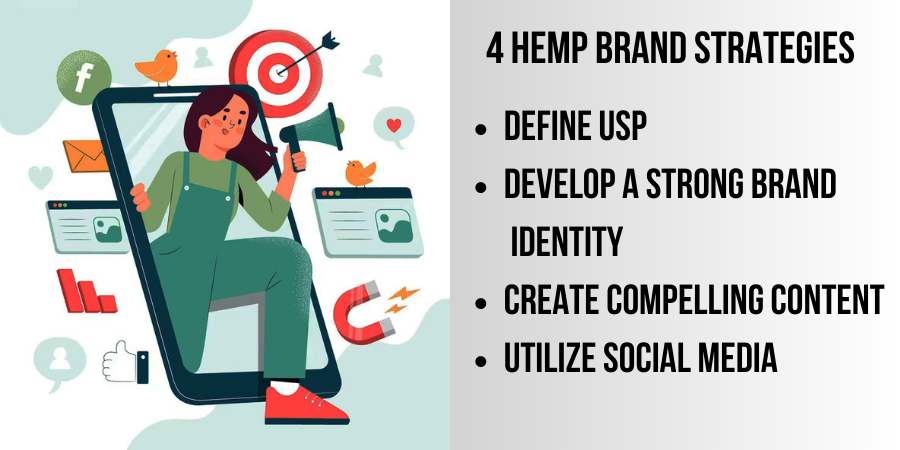 How To Create Online Branding for a CBD Business?
•    Build a Brand Identity
While doing online branding you have a lot to do to make your brands appear user-friendly. UX design, logo, and website can establish your brand as different from the other business houses competing in the CBD industry.
•    Use content marketing
Use content to promote your brand because content marketing is a strong CBD Digital Marketing Strategy. Content has a greater pervasiveness and creates a greater impact on users' memories. That means your brand is more likely to stay in your customers' minds if your brand seems appealing in content.
•    Use Social media marketing
Take your CBD brand as Hemp products on social media platforms. Social media platforms have become one of the fastest-growing marketing channels among CBD users as most Gen Y and Gen Z are active users of social media platforms.
•    Packaging
Use CBD packaging boxes while wrapping your hemp products. Take help from professionals to create a unique design that markets your brand.
•    Promote your customer support services
Customer support can create unique value for users as most of the time it directly connects to customers' trust. The better you stay active in the after-sale stage, the more you get new recommendations from existing clients.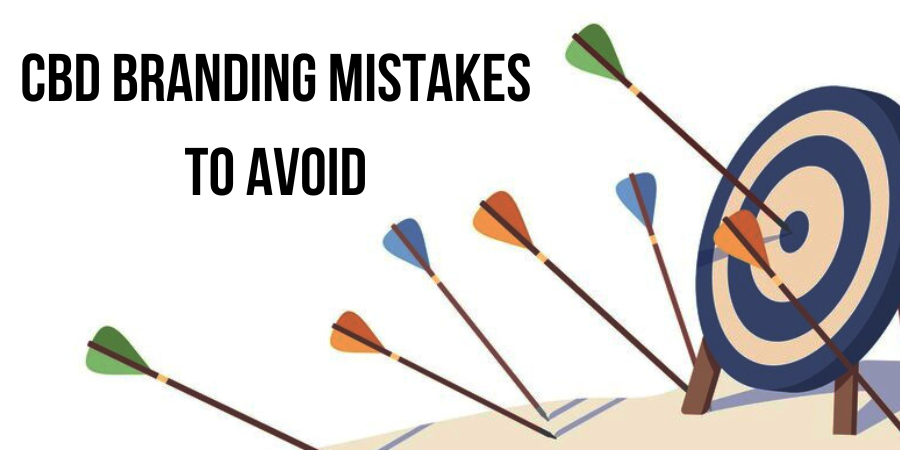 Mistakes To Avoid While Using Online Branding
Here are some common mistakes you should avoid while creating branding-
o    Creating a Logo that looks attractive but has no significance or no relevance to CBD
o    Avoid CBD Website design mistakes when you make website branding
o    Not using accurate website promoting content that addresses your Unique Selling Preposition (USP)
o    Don't confuse your target audience by using a design that goes over their heads
o    Not considering the customer experience and customers' expectation
Let's Wrap Up
Here we have shared some effective tips from the CBD online marketing company that make branding easy to understand and distinguish from CBD marketing. However, both processes are two sides of a coin, but we can't say both are the same. Using a balanced mixture of CBD online marketing branding can be your USP to compete in the race to be the industry winner. To get more such tips, reach out to us now!