One thing you probably don't have a lot of as a small business owner is time.
You would not want to waste time understanding how to identify and apply the best tools to help you achieve your objectives.
After studying the finest tools and having amassed a collection of useful tools as well as a workflow that functions as the social media strategy, we have compiled this piece.
The key tools we would suggest for social media management for small businesses are listed in this post. Of course, because every case is different, we advocate customizing a method to fit your needs.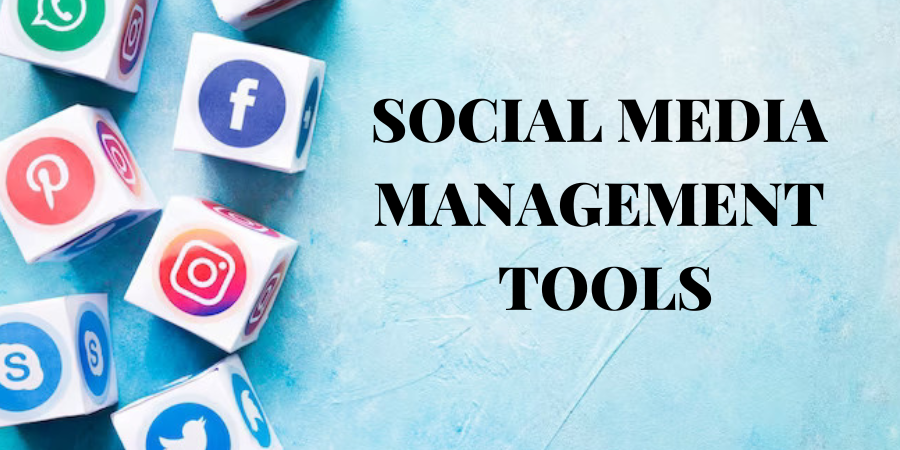 Tools for Managing Social Media
For social media, a social media management tool is akin to the "One Tool to Rule Them All." They should enable you to keep track of and interact with all of your social profiles. They should produce reports so you can ensure your efforts are fruitful.
Selecting the best social media management solution is a more difficult task. You must choose one that supports your social networks and consider factors such as how many individuals will be handling your digital networks and how much money you have available.
Don't worry, we've produced a number of instructions to assist you. Take a look at these examples best social media management tools for business:
1. AgoraPulse
You may get by without using a tool for social media management for small businesses, but most small businesses may benefit from one.
A tool like this can save a lot of time while also increasing efficacy and production.
Some small firms will start with Hootsuite because it offers a free plan. Some people will use a less expensive, content-only scheduling tool like Buffer.
Although AgoraPulse may not be the cheapest solution, it is the most sturdy and efficient, and it offers excellent value. It connects to all of the major social media platforms, including Facebook, Twitter, LinkedIn, Instagram, and YouTube.
2. Google Analytics
If you run a website or blog, you almost certainly have Google Analytics installed, and if you don't, you should!
Google Analytics is a completely free enterprise analytics software that was launched in November 2005.
That is, it not only tells you how many hits your website has, but it also tells you how many actual visitors you have, where they came from, how long they stayed on the site, and much more!
GA was completely redesigned in 2011 to incorporate personalized dashboards and actual stats, as well as a solid social media analytics report.
How can you determine if your website is working if you don't monitor your visitors and visits? Whatever business you are in, Google Analytics is a must and works best for an effective social media strategy.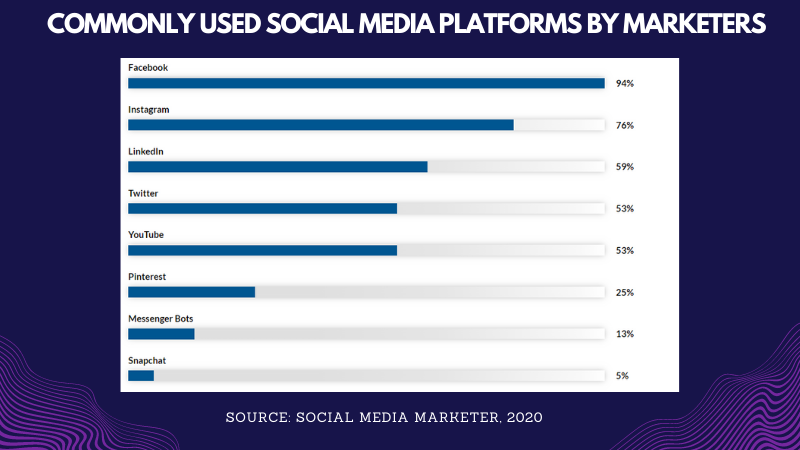 3. MailChimp
MailChimp is a well-known and reliable email marketing and newsletter provider.
MailChimp sends out around 4 billion emails each year and handles all of the challenges that can emerge while sending emails to your consumers.
The majority of small firms need to build their own database of email contacts. It allows you to learn more about your current or potential customers. MailChimp makes it simple, and you may add more information over time, including demographics (age, gender, location etc).
4. Buffer
Buffer is a social media management tools for small business that makes it simple to post or share to all of your social media accounts.
Buffer is unique in that it is mostly used for scheduling posts.
This has the benefit of allowing you to post to Twitter or Facebook when your followers or admirers are more likely to occur.
Buffer posts automatically at times you set during the week, when your followers are using Twitter or Facebook after you've gone home after work.
5. ContentCal
ContentCal is a tool that assists you and your team in managing the content planning and implementation. You can brainstorm your content by pinning thoughts to the pinboard (sharing comments along the way).
The content planning process is a complete headache for many small businesses and agencies. ContentCal combines all of these technologies, making it simple to brainstorm, plan, approve, and post content from a single platform. It's really simple!
6. Sprout Social
Because of the platform's accessibility, publishing options, and statistics across all major social media networks, we chose Sprout Social as our overall winner. This social media tool also has one of the best free trials in the industry.
Based on the variety of scheduling tools and data they provide, their mobile app for iOS and Android, and their sponsored promotion tools to help you efficiently enhance Meta articles, Sprout Social is the ideal option for organizations.
All of the major social media networks are currently supported by this programme, including Meta, Twitter, Instagram, and Facebook making it an excellent choice for all-in-one management
Are You Ready To Test-drive Some Of The New Social Media Tools in 2022?
Let Us Know.
Talk To Our Social Media Experts Today ➜
Summary
The correct social media management solution can assist you in creating outstanding social-first content and keeping all of your social profiles functioning efficiently and successfully, all while monitoring those crucial customer experiences. To find the best social media tools, check out the article!
Social Media Marketing FAQs
What are the Best Tools for Social Media Marketing?
SocialPilot, Hootsuite, and Sprout Social are some of the best tools for social media marketing.
What is a social media Management Tool for Small Businesses?
Small businesses can consider Hootsuite, Buffer, Zoho Social, and Sprout Social to manage social media marketing activities effectively.