Do you want to create a website for your business to market your CBD brand? Make sure to create a clean, uncluttered website with a straightforward appearance.
The navigation must be simple to use and aid visitors in finding what they are looking for. To help you create a website that is up to date with the newest trends, you may seek the help of CBD eCommerce experts.
However, if you want your company to distinguish out, you must prevent these CBD Website design mistakes while developing CBD websites.
1. Stock Images
A picture is worth a thousand words. But too frequently, new CBD websites employ stock images.
Potential clients can be MASSIVELY turned off by royalty-free images. Why? Frequently, tacky CBD stock images:
•    Represent your brand poorly.
•    Interfere with the feel, look, and personalization of your website.
•    Tarnish your reputation.
People's attention spans are limited. And there's no denying that using graphics is an effective approach to attract users' attention immediately, boost engagement, and encourage action.
Stock images, however, are NOT the answer.
Instead, spend more money on unique images that promote your business and product or get a 360-degree view camera.
Your brand will stand out from the sea of hemp and cannabis website designs now available if you use professional photographs. and thereby increase your sales.
For a hassle-free solution, connect with a CBD website design company and gain more insights to avoid web design mistakes!
Read more: Start Your Business With CBD Digital Marketing
2. Insufficient quality assurance
CBD users differ from recreational cannabis users in several ways. Additionally, the CBD user population is getting even more selective in their purchase options as the market expands.
However, too frequently the content on CBD websites fails to convey value and foster client confidence. Even some of the top cannabis websites in existence today can attest to this.
Particularly, many CBD product descriptions provide incomplete or false information about testing procedures and outcomes. Instead, your website should be designed to address the problems that the buyer persona and customer profile for CBD have.
You risk losing out on savvy customers that know how to shop for CBD if you are not transparent and detailed.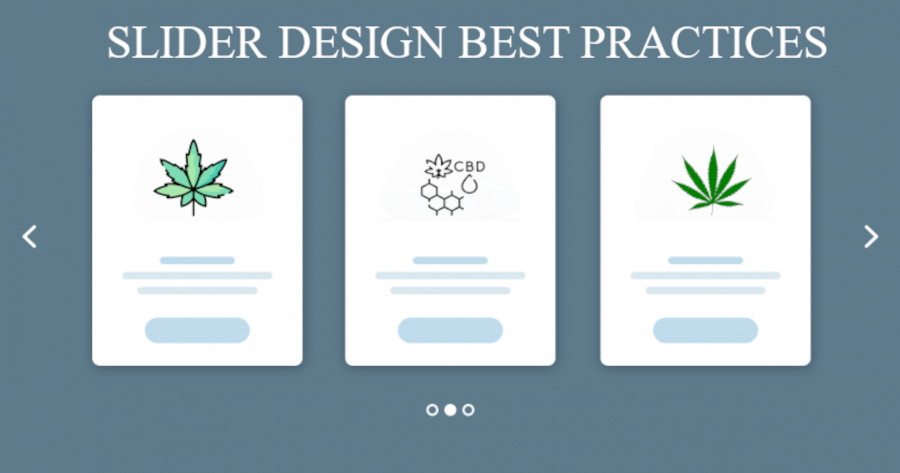 3. Website sliders
The carousel or homepage slider is one of the most intriguing (and misunderstood) errors when it comes to website design for CBD.
One of the most prevalent mistakes in website design involves homepage sliders. Why?
Poorly optimized for search engines. Carousels with many H1 headers, thin (often known as "low-quality") material, and slow loading times are frequently created by CBD website design companies.
Each of these design errors reduces the ranking of your website and your prospects of attracting a consistent flow of visitors.
Poor conversion rates and usability. Carousels seldom ever receive any clicks. Additionally, they move significant, clickable material below the page's fold.
Sliders are frequently advised on pre-built CBD themes and CBD website layouts. But it's best to avoid carousels unless you know how to scale, develop, and optimize them successfully.
4. Allowing only good reviews
To sell CBD, transparency is essential.
So permit reviews on your CBD website, both positive and negative.
Respond to any unfavorable internet reviews in order to resolve the situation.
By doing this, you can manage and maximize word-of-mouth marketing while also encouraging genuine human interaction and improving the transparency of your goods and services.
5. Ineffective services
With customers, the little things matter a lot.
But frequently, ready-made hemp themes and templates for CBD oil lack basic service efficiencies that might convert casual browsers into ardent supporters.
Customers may readily get the information they require thanks to customer care elements like FAQs, support articles/posts, and a chat box (whether it be an automated chat or a genuine human chat).
By including these user-friendly service efficiency on your CBD website, you could win or lose a sale and a loyal consumer.
Your checkout page's messaging and layout should be adjusted for service effectiveness as well. Failure to do so could cost you clients and money.

6. Slow page loading
More visitors will leave your CBD website design the longer it takes to load. This is acknowledged by Google and other search engines.
In actuality, one of the MOST crucial factors affecting your website's online visibility and placement in google results listings is page speed.
Regardless of how slick a website may look, users dislike waiting for it to load.
Therefore, avoid utilizing full-bleed, enormous photos.
Additionally, you should adhere to best practices for website speed, such as minimizing page redirects, making use of browser caching, and identifying performance possibilities with tools like GTMetrix.
7. Poor Mobile Optimization
Your website must be mobile-friendly. In fact, Google now decides how to index and rank your content based on its mobile form.
Your site must adapt to any screen size due to Google's mobile-first indexing algorithm, which is becoming a higher priority for web design.
Hire CBD website design services to get a responsive website for your CBD brand.
You therefore require a responsive CBD website design company.
When a website is responsive, its content loads quickly and shows clearly on any handheld device, including smartphones, tablets, and other mobile devices.
Users are more inclined to leave your CBD eCommerce site and not make a purchase if it is not accessible or has a mobile experience that is not optimized.
As a result, it's crucial to guarantee that visitors, regardless of the device they're using, have a fantastic experience on your website.
So make sure to verify that any pre-made dispensary website templates or custom CBD website templates you use are responsive and mobile-friendly.
Additionally, search engines aim to direct users to CBD-related websites that offer the best customer experience.
In light of this, having a slow website and poor mobile design will harm your search engine optimization (SEO) and positioning on search engine result pages (SERPs).
Speaking about SEO, a poorly designed and usable website is also bad for business. Let's move on to the following typical CBD website design flaw: poor usability and discoverability.
Read More: Decoding the SEO Strategy for the CBD Companies
8. Availability and usability issues
You won't succeed if search engines can't access and index the content of your website. Additionally, if clients don't want to utilize and interact with your website, you won't rank well.
Keep your content current, interesting, and engaging. Visitors are attracted to and spend more time on websites with unique content.
Search engines will thank you when this occurs since they'll see that you're killing it with your CBD internet promotion.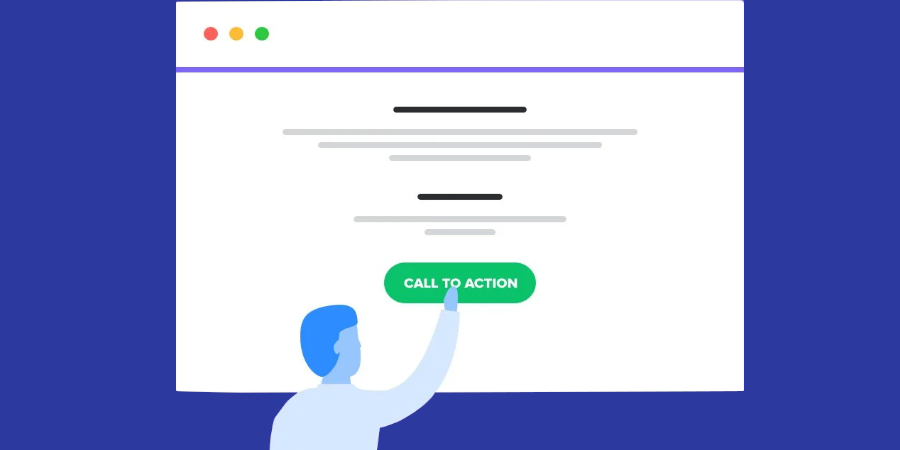 9. Uncertain Calls-To-Action & Messaging
Just so many calls-to-action (CTA) buttons or text links can frequently have the opposite effect of what is intended. The same is true with hazy communication.
Users must be pointed in a clear direction.
However, a lot of brand-new cannabis websites (and even comprehensive CBD website developers and marketing teams) fall short of leading users in a clear direction.
Instead, concentrate your content and CTAs on a single key objective to encourage lucrative consumer action. Your website should have a page for each activity you want visitors to take.
Users may be encouraged to investigate the intricacies of your items, fill out a contact form, sign up for your email list, or browse your success stories, for instance.
But maintain a single focus every page and push it.
10. Navigations in disarray
Having illogical or messy navigations in your cannabis web design is one of the first methods to turn away potential clients, much as confused messaging and CTAs.
The organization of your site's top navigation, sidebars, and/or footer navigations should be as straightforward as possible.
A user-friendly website with a clear explanation of what you do and how to reach you says a LOT about your brand and level of customer service.
A visually appealing cannabis website is also functionally and visually appealing to potential clients.
What Are The Core Elements of a Good Web Design?
Relevance
How your audience can relate to your website?  Are they finding your website useable like a resource?
Content
Website content is one of the core elements of a website and it can be of any form. How relatable, unique, and crisp is your website content to the audience?
Visual presence
The aesthetical presence of the visual components of a website makes it a winner in the competition. The aesthetic does not mean some overwhelming design on layout and template, it means simple, significant, and clean design.
Visibility on SERP
Websites that are SEO-friendly are more likely to win the website marketing race. The better SEO-friendly features a website creates, the more it gets web traffic and faster meets the goal of a website.
Engagement
Do your audiences get hooked easily on your website? Then your website is engaging in the aspect of content, relevance, and UX.
Summary
By improving the user experience and the way you interact with your audience, you can simply address many of the mistakes that destroy your sales and revenue when it comes to CBD website design. To know more about the same, read on!