In this post, we will discuss how to prioritize SEO in creating content and how this affects SEO scalability. We would also discuss issues affecting SEO goals and Key performance indicators.
Are you eager to learn more?
Let's get started.
SEO content strategy can be complicated for SEOs who work on enterprise websites. A large enterprise website can have thousands to millions of pages, whereas a small to medium-sized organization's website may only have a few hundred web pages or less.
SEO services companies know the value of content that drives involvement and traffic. Search engines such as Google, Bing, and Yahoo! have algorithms that any business owner should understand fully before embarking on an SEO campaign.
Aside from the search engine marketing strategy used, a significant amount of effort must be put into the writing process on its own. You want to construct a consistent audience that can be impacted by your content to become customers.
Therefore, if you want your articles to seem as organic as possible in search consoles but not in a random, unconstructive way, here are a few SEO content optimization tips for maintaining your SEO-friendly content.
Why content optimization is important for SEO?
SEO enhances visibility through content. Content is published in different forms including blogs, videos, podcasts, infographics, etc. It is easy to use valuable keywords and backlinks in content. Improve user experience, CTR, and online visibility by posting Quality content. When you have optimized content, SEO is easy.
Get Inside Your Readers' Heads
To write shareable content, you must first comprehend what the reader will type into the search feature. What exactly are they going to look for? What words will they use to look for that on the web? This can get quite precise.
What, for instance, would a student having to look for online essay writing help hunt for? What if a pet owner is searching for a petting service for their pedigree pet?
This concept applies to almost all accessible products and services; the first task is to understand who you're going to sell to and what their objectives are.
Whatever tools, tricks, and shortcuts you are using to increase clicks, the method of selling a product is to try and understand the needs of the target audience.
Think about the situation from their perspective, put themselves in their shoes, and start writing content that will help them fix their problems.
Use the Correct Keywords
Keywords are essential in any SEO writing expert advert or campaign. A keyword like "heating pad," for instance, may be too broad or generalized for the search engine algorithm to recognise.
Your business can build a long-tail search term (3-7 words) by combining a variety of terms, such as the branded product.
"[Brand name] heating pad for stomach cramps," for instance. Guess it depends on your requirements, different varieties of the same keywords may exist.
Create an Effective Title
The first ever thing readers start noticing when looking for relevant info online. Furthermore, search engines evaluate and rating your blog post based on the headline you end up creating.
For instance, Google ranks you on the search result relevance of your new piece, which is ascertained by the headline, summary, and subject matter itself.
The title, in specific, is important because it instructs viewers to either click on the post or skip past it in order to find outcomes that better meet their needs.
An efficient title includes:
Make sure you provide information
The primary keyword
A resolution to the reader's issue
An idea of what to expect after having to click on the article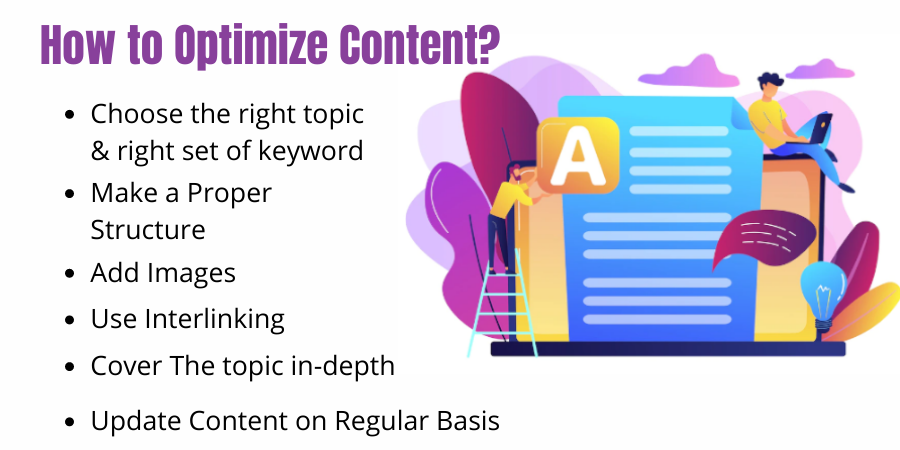 Enhance Secondary Elements
It is critical to remember to start creating URLs that contribute to your SEO efforts when writing content for a SEO strategy as per SEO experts India. Maximize your URLs to tell search engines what kind of content you've written.
This will result in a higher ranking on the browse page when it comes to topic relevance. If feasible, include your primary keyword in the URL.
Images are also important secondary components of content writing because they typically contain alternative text that search engines check and rank.
You can change the image's alternative text to also include your primary keyword and a short summary.
Attract Local Searchers
Creating content that appeals to audiences is an excellent way to increase website involvement.
If you operate a niche company in the market with few competitors, going to mention your position in the subject matter you write is the effective way to say it to your customers.
You can also include phrases and informal language that distinguish your company from others and for these it is best to seek assistance from affordable SEO services.
Maintain a Distinctive Style
Uniqueness is crucial in a company's brand's products. You don't want to sound like any small company selling a heating pad to chronic pain sufferers. You would like to speak with a distinct voice and provide remedies that no one else can.
Your composing tone and the worry you convey for resolving your customers' troubles creates a great impact on readers' imaginations and helps you acquire new customers for a longer period of time.
Maintaining a distinctive look also conveys to search engine algorithms that your substance, distinctive, resulting in a higher ranking.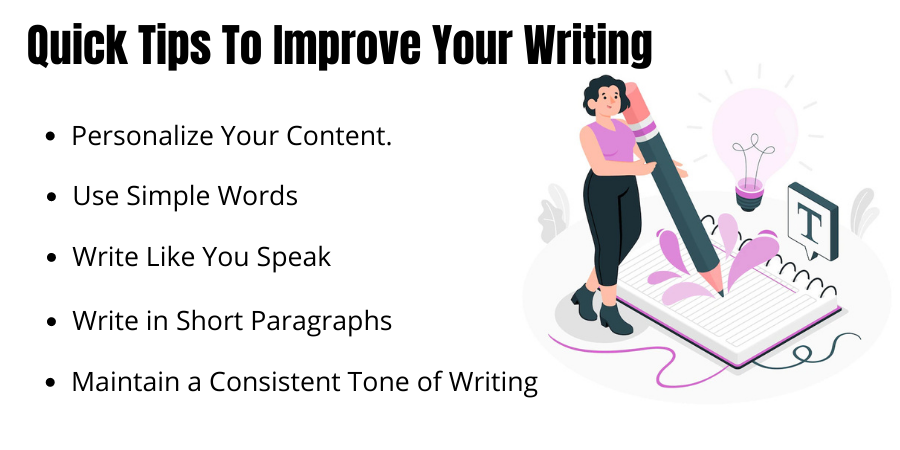 Note: Content optimization in digital marketing refers to the process of optimization of content that provides solutions to the queries -that search engine users search /ask relating to a particular topic.
Increase the Readability of Your Blog
Finally, working to improve the overall understandability of your blog post or article is an excellent way according to SEO expert India to build SEO content to market your brand. Google collects direct data from your website's metrics, which influences your website's overall ranking.
Make your content readable by using short words and sentences. You can use headings and sub to define exactly your article's outline.
To adequately start engaging your readers, just use active voice and efficient development words. These suggestions, taken together, significantly improve the clarity of your subject matter.
Last Words
Even though the pace with the fast world of SEO-optimized content is hard to navigate, we keep hoping that the suggestions held in common above will assist you in achieving maximum your ability to stimulate and transform.
Bring great itself is not error-free and readable, but it also contains the appropriate number of keywords, allowing it to rise in search rankings by becoming visible to your intended reader.
Don't forget about enhancement, and your content must bring you the fame and popularity your company requires.
Summary
Do you want your articles to seem as organic as possible in people's Search terms, not in a random, unconstructive way? Well, if they are properly optimized  into SEO, fantastic content will help business grow quickly. And to optimize content for them correctly you need to know a few tips. Read on to know more!