Optimizing your Google Business Profile is the key to get found in local searches, stand out above competitors, to rank higher on google maps and win customers online.
And, it's time to get to work on doing just that. But "how to optimize google my business"?
? you ask…..
Well, here are a few ways that eminent digital marketing consultants suggest which can turn your Google Business Profile into a 24/7 marketing and lead generation tool for your local business.
Register for a Google My Business account.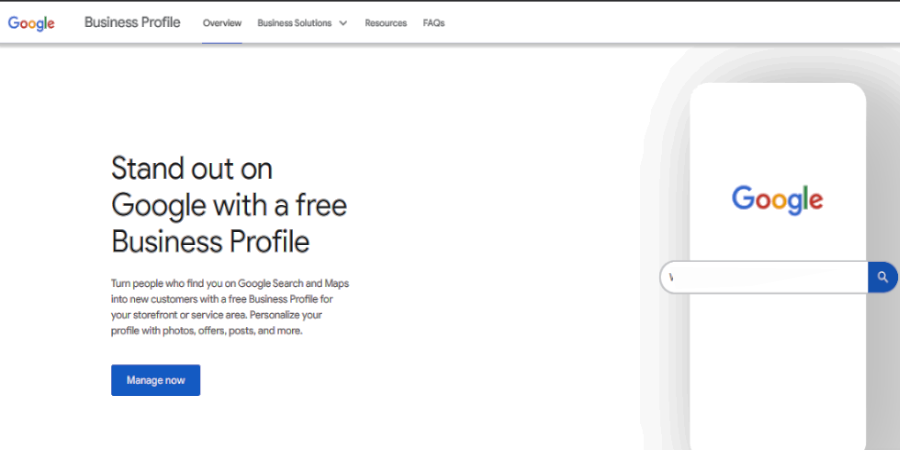 First and probably most important, it is critical to understand that a Google Business Profile is distinct from a Google My Business account. The latter is employed in order to gain entry to and optimize the former.
That is, in order to perform the optimization techniques outlined in this guidance, you must first create a Google My Business account and then request that Google connect it to your Google Business Page.
To get started, go to Google.com/business and sign in with the Google/Gmail account you are using for business.
Complete each section.
The completion of Google Business Profile not just helps Search engines rank you higher in local search results, but also raises the number of steps customers take after discovering your profile.
Because there is so much information to just provide, here are a few guidelines for prioritization.
These elements of your profile must be completed as soon as possible:
Name
Address
Phone
Website
Hours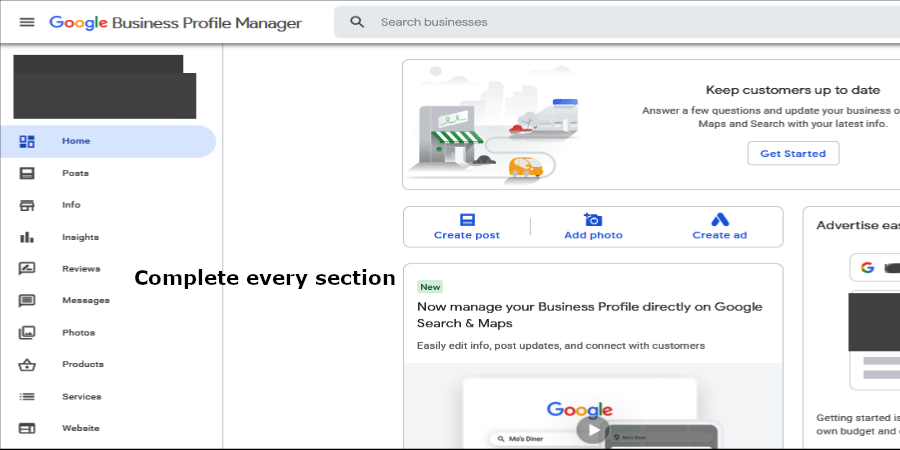 These sections necessitate a little more thought and time:
Attributes and Categories
Goods and services
From the company
Questions & Answers (Owner-generated queries)
These sections should be active:
Posts
Reviews
Questions & Answers (Consumer-generated)
Maintain meticulous contact details.
Below are the steps for optimizing your Google Business Profile's contact information:
Ensure your company name is the same as the one on your store signboards. To put it another way, precisely as it would seem in the real world. Trying to add location names (unless they are part of your brand name) or keywords is regarded as spam by Google and may result in a penalty.
Trying to add location names (unless they are part of your brand name) or keywords is regarded as spam by Google and may result in a penalty.
Check that your company name and identify perfectly fit your other online listings. This includes steadily using "st" vs. "street" or "co" vs. "company." When determining your credibility, Google's algorithm requires these discrepancies into account.
Please include your frequent and holiday hours. This inspires customers to come into you while also avoiding the possibility of a bad review left by an individual who drove out to your store just to discover it was shut.
Extra Tip: Local SEO Strategy For Business
Select a category
For optimizing your Google Business Profile, you must select a category.
Find yourself in discovery searches. A hefty 84% of Google Business Profile views come from discovery searches (– this means the consumer started searching for a product, service, or classification term and the company's profile popped up), while only 16% come from straightforward search queries (the consumer typed in the business name or address). This is particularly applicable to companies whose names do not imply the service they provide.
Emphasize category-specific characteristics. When you select a category, Google has made classification features available to you, making your profile more appealing and effective.
Restaurants, for instance, can offer a menu or a reservation button; hospitality profiles could include star ratings; and salons can verify that they have encountered thin or curly hair.
According to top digital marketing consultants, specifics may persuade customers to choose you over competing companies
Choose the appropriate attributes.
As previously stated, once you select a category, Google will provide you with a list of characteristics that you can check off to even further define your business.
Attributes are distinguishing features that new clients seek out, such as "on-site gift shop" or "free wi-fi."
The characteristics are not unique to the Google My Business platform (review sites like Yelp have them, too). However, Google's attributes are extremely granular, such as "suitable for laptop work" or "popular with travelers."
Include images
Upload new pictures to your Business Page from the dashboard of your Google My Business account is crucial for three reasons:
Guarantee high quality. Because anyone can add photos to your Business Profile, the quality will vary. You can make your profile look its finest by uploading your own great photos.
Take action. Adding photos on a regular basis shows Google that you are involved with your characteristics and that it is up-to- date, which improves your ranking.
Obtain images in the outcomes. Google is making strides in machine vision and is beginning to also include pictures in local search results.
Increase participation. Clients are 42% more inclined to request travel information to a business that has photos on its Business Page, and 35% more inclined to click through to its website, according to Google.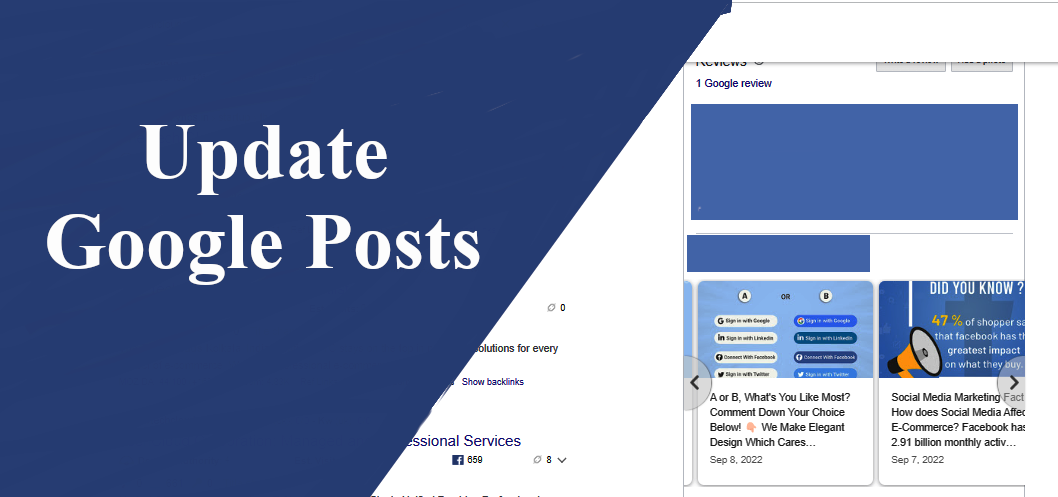 Follow the instructions below to optimize your Google Business Profile with photos:
Every 7 days, add one new photo.
Publish your logo as your original pic image.
Use a cover picture that best works for your business, but don't worry about it because Google will show various feature photos based on the search query.
Relate to Google's photo guidelines for specifications on other overall photos, but make sure to have included satisfied customers, both interior and exterior viewpoints, and group photos.
There will be no stock images or photos with special effects or branding. Google is attempting to portray your company as it would seem in the actual world.
Concentrate on high-quality images with straightforward depictions (to align with image-enriched results).
Google Reviews
Google recognises that reviews are the most influential aspect of customer purchasing, so this is a crucial search rankings in their algorithm. You can also observe the effect of review in order to rank for yourself.
As with most Google searches, the very first three search terms (known as the "Local 3-Pack") are the ones with numerous reviews and steady star ratings:
Furthermore, if a Business Profile has reviews that include those keywords, Google may showcase it in search engine results.
Google will highlight keywords in your reviews to affirm their relevance.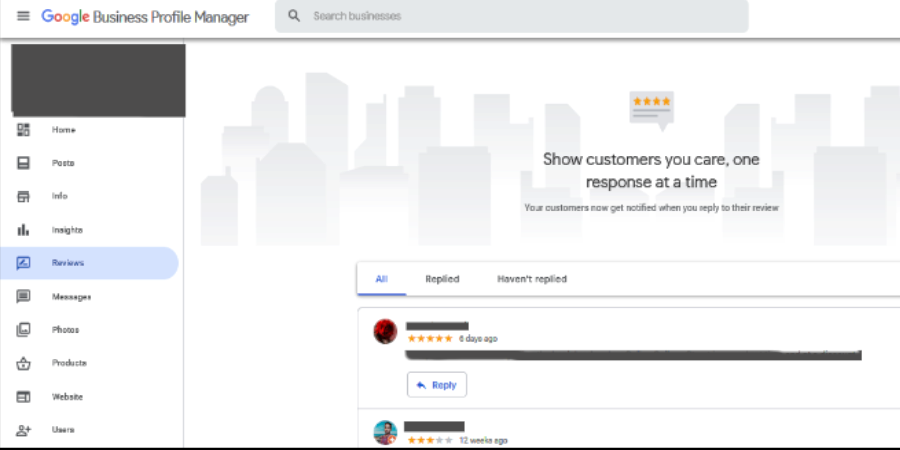 Create a Google Business Profile.
You can publish declarations, offers, events, and products to your Google Business Page in the same way that you can on social media platforms.
Posts are formed in your Google My Business dashboard and appear at the bottom of your Business Profile in the "Updates" section. Even so, depending on the search term, they could become more visible.
Posts can help you optimize your Google Business Profile in the following ways:
Consumers who discover your profile take more actions as a result of your posts.
Posting on a regular basis, like trying to add photos, sends positive institutional quality to Google.
Customers are more likely to participate with your Google posts because they have greater intent on search engines versus other posting platforms.
Consumers can subscribe to your Business Profile to receive notifications of new posts and notifications.
Google My Business posts can even be seen on maps through free local advertising!
Include new products and services.
Going to add services and products is incredibly useful if your options are not obvious in your company name.
Filling out this section keeps adding content to your profile, which can assist it line up for more search results.
Also include name, summary, and price of the goods and services when trying to add them (if applicable).
When a searcher clicks on a good or service, the full description appears. Google could also connect to your product lines from the category section.
Configure messaging
This capability lets search teams send a text straight to your mobile from your Google Business Profile. With 82% of smartphone buyers utilizing their gadget for local search (92% for millennials), this is a great chance for customers to reach you.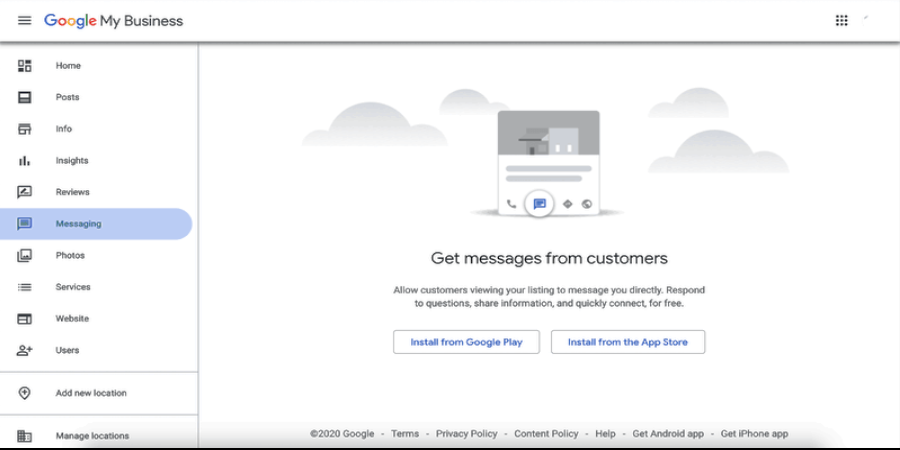 To allow messaging, go to your Google My Business dashboard and click the "Messaging" tab. You can then download the app from Google Play or the Apple App Store.
With a solid Google My Business strategy ,and with the help of digital marketing consultants you can keep your Business Profile up to date.
As you can see, creating a Google Business Profile is a multi-step marketing process. It's a local marketing tool that necessitates continuing action to boost your presence online and reap the advantages. This includes the following
Updating information, even if it is as simple as changing the suite number.
Every week, publish posts and upload images.
Maintaining a steady flow of reviews.
Evaluation monitoring and response.
Maintaining awareness of new features so that you can make the most of your profile.
Summary
Looking for important Google My Business optimizations techniques to help your business rank higher in local search? So, here they are! Continue reading to learn more!
Why You Need to Optimize Your Google Business Profile?
An optimized Google business profile provides the exact solution that your customers are looking for and hence it boosts customer engagement.
An optimized Google Business profile consists of the exact parts that signal Google the value of your solution and hence your brand's profile a boost in local ranking.
Customers can get all relevant information and ideal solution at an optimized Google business profile and easily converts quality leads to actual customers.

What are Google My Business Best Practices?
Here are the best practices to follow on Google listings:
Update Your Business Information
Avoid prohibited content
Use Google Posts and make sure to reflect your business properly
Mention what makes your business stand out among others.
Indicate your service areas properly
Choose categories that indicate your core services
Make sure to maintain only one business profile for each of your business
Encourage & Respond to Customer Reviews.
Manage your Q&A Section.
Tap into Your Insights.