How to receive more local customers by crafting a clickable GMB? Get strategy with us!
Every cleaning business seeks to win the local market in the neighborhood they operate in. Cleaning companies see themselves as the winner when they become successful in getting more local customers. Thus, the online reputation in the local market of targeted demography matters for cleaning companies.
The online reputation of a business directly links with its local SEO rank. We know GMB (Google My Business) listings play a huge role in local SEO for cleaning company rankings and are directly related to online reputation building.
Do you know this- "A typical business receives 59 actions from their Google My Business listing each month"? [Source: brightlocal]
That is why crafting a clickable GMB is crucial for your business. How to make a Google My Business listing of cleaning companies?
Let's know!
Build Click Bait GMB Listings: Local SEO for Cleaning Company
How Google Determines Local Ranking?
'Relevance', 'distance', and 'Prominence' are three crucial factors that determine local rank on SERP for local search. 'Relevance' means your local business profile's relevance. In other words, how suitable your profile seems with respect to local search intent.
'Distance' refers to the distance between your business location and the searched location term.
'Prominence' refers to the quality of your business's overall reputation, SEO score, website performance, and reviews. In some cases, Google determines this factor by analyzing offline popularity in a local area. It also considers internet data available on other directories and across the web. [Source: Google]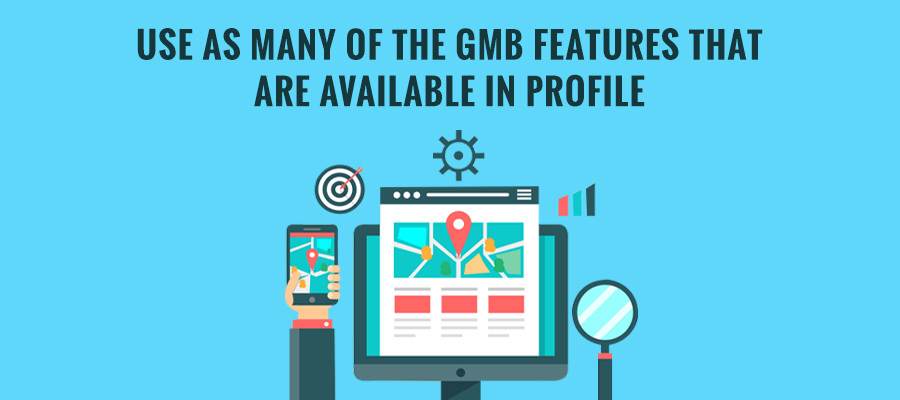 Strategy To Build Clickable GMB For Cleaning Business
Optimizing your Google My Business listing and focusing more on GMB listing engagement is important to make GMB clickable. How to perform all these tricks? Follow these easy-to-understand tips to get more ROI from cleaning company GMB.
1. Enter through Details with Relevant data
If your data is clear and complete, Google will be able to find it more easily and rank it higher. Customers are 2.7 times more likely to consider a business reputable and 70% more likely to visit its store when they receive complete details on Google My Business.
That is why; Google suggests providing complete and thorough information while filling up all details on Google business profiling (GMB).
Google says, "Make sure you've entered complete business information in your Business Profile so users know what you do, where you are, and when they can visit."
Fill up all details like phone number, physical address, Business name, business hours, website link, services details and attributes. Make sure all data are up to date and consistent with other listings.
2. Add Local Keywords in Business Description and Title
Targeting the right local keywords and incorporating them in business descriptions and GMB listing titles. This practice is crucial to gain visibility in local SEO for cleaning company. It helps in Google My Business optimization, and GMB listing enhancements, and leads to increased GMB visibility.
*How to use the right local SEO keywords for your cleaning company?
Include location terms, service specialty terms, or query-based phrases.  For instance, if you run a London-based cleaning company, your keywords can be Professional Cleaners London, Deep Cleaning London, Same-Day Cleaning London, Holiday Cleaning London, and Office Cleaning Services London.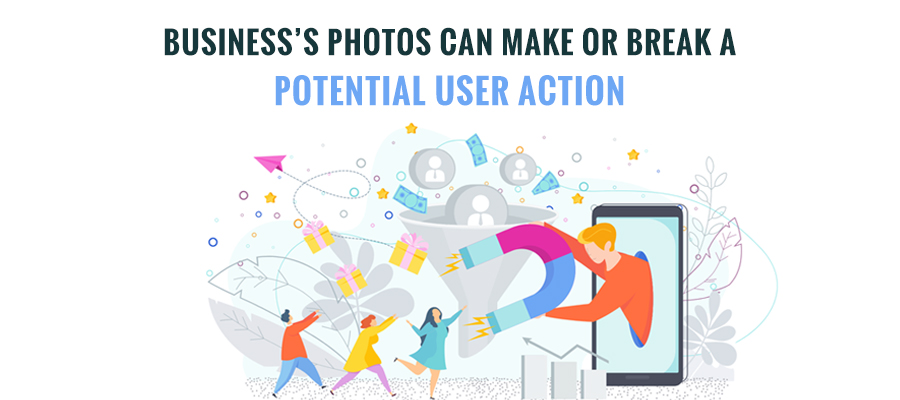 3. Post High Quality Photos and Videos
Use A logo, cover photos business photos, and high-quality video in your Google business listing profile. It will make your GMB interactive, user-friendly, and engaging for customers.
As per Google "Businesses with photos are more likely to receive requests for driving directions to their location, as well as clicks through to their websites, than businesses that don't have photos."
Start adding your brand logo and a cover photo to your cleaning company GMB profile.  It will help customers to recognize your business profile easily. Next, add high-quality business photos and videos that showcase your brand personality. Don't forget to consider the GMB photo optimization also.
4. Use Compelling and Unique Copy that Intrigues Actions
Use compelling copy with a 'personal touch' while writing business descriptions for Google business listings. Share a brand story on how you start what makes you stand out with an emotional touch. Make sure the copy can help you build a bond directly with your customers.
Also Read-
How to Dominate the Local Search Rankings for Your Cleaning Business?
How to Use SEO to Grow Your Cleaning Business?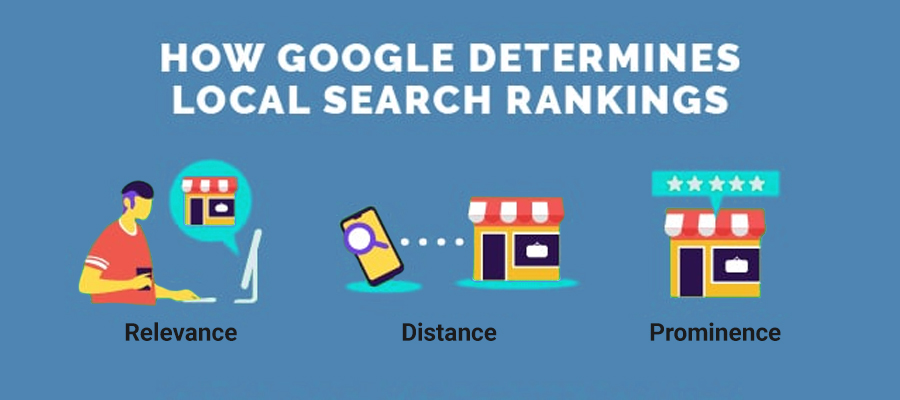 5. Use Call to Action (CTAs)
Use Call To Action (CTAs) in GMBs that look very clear and self-explanatory. Adding CTAs gives customers a clear idea of what to do next and guides customers with cleaner intents. It also helps in Click-through rate (CTR) improvement.
Example of CTA for GMB
Get directions, Call now, visit website, Download App, Book Appointment Request a quote, Learn more, Visit us etc.
6. Use FAQ features To Boost Customer Enjoyment
Leverage the engaging features of FAQs on business chat. Yes, it is a brand new feature on GMB that helps service providers to respond instantly to customers. It helps local businesses to get in touch with potential leads and convert them into actual sales.
Use GMB Q&A management tactics to engage by answering the most common queries faster. How can you utilize this? Just add the most suggested QAs or common queries and their answers. Your customers will get automated replies to these queries once they start chatting on your Google Profile.
7. Add Features And Attributes
GMB category selection, adding special features, and GMB attribute optimization are important. It appears on the Google search and hence boosts local SEO for cleaning company rank.
Selecting attributes and categories will make your business profile informative. It will add value to the overall profile and help customers to understand your specialty in cleaning services.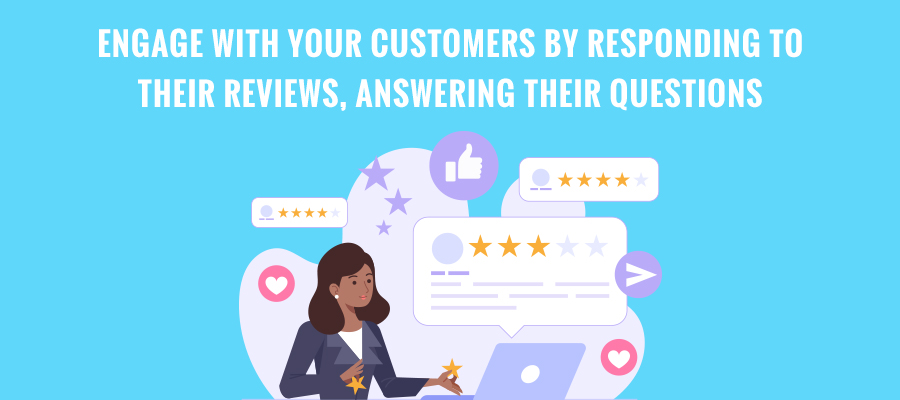 8. Ask For Google Ratings and Reviews
 Reviews and ratings are the ultimate factors that ultimately help customers to make the final decision. That is why, earning reviews and ratings on your Google business is important. Plus, it also boosts GMB customer interactions.
Also Read-
Why a Website for Cleaning Company is Important?
How to Optimize Google My Business To Rank Higher in Local Search?
Tips to GMB review strategy
Verify your Google business profile on Google Maps, Google Search, and Google services.
Ask customers to share feedback on Google profiles.
Engage with customers by replying to each of them.
Give value to both negative and positive reviews.
Share review submitting the form with customers through direct emails.
[Source : Google]
9. Get Attention With Google Posts
GMB post engagement is a valuable feature of GMB to improve overall customer experience. It will help you to share the latest news on offers, promotions, deals, and upcoming events with customers directly.
You can share images, videos, graphical posts, or even textual content here.
Choose The TechClouds As Your Cleaning Company's Local SEO Partner
Do you need a next-level strategy of local SEO for cleaning company? We can be your trusted digital partner in this. We help small cleaning businesses and start-up brands drive sales and boost market penetration rates. We act as a partner in digital growth for them.
Need more information? Schedule a free consultation now with us!
FAQs
How Do I Use Google My Business (GMB) for Local Marketing?
Sign up and open the GMB profile, enter all the relevant, provide consistent NAP information and website links, verify, and locally optimize the profile.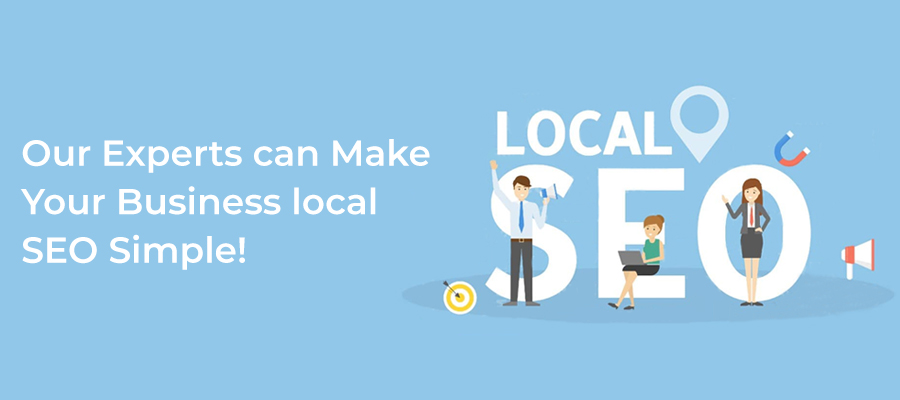 How can I Increase my GMB traffic?
Engage your customers with Google posts by declaring officers, sharing events, and other engaging and appealing visuals. Make sure to post updated information and online reviews make the account relevant for users.