With half of the world's population utilizing Facebook, Twitter, and other social media platforms, pragmatic advertising such as social media marketing is on the increase.
Many people assume that roi for social media marketing solves the problem of waste. Unfortunately for SMO experts, faith rather than evidence drives social media marketing.
In fact, roughly 73 percent of new-age marketers believe that social media has helped them gain a competitive advantage.
The statements they make, on the other hand, are completely false.
Around 80% of internet businesses believe they provide excellent customer service through social media, yet only 8% of their customers agree.
Despite their best efforts, even many best SMO's  fall short of their sales goals. It's because they can't quantify the impact.
Coming to Social Media R.O.I.
For years, one small acronym has overwhelmed even the most seasoned social media marketers. How can the exact success of what we do be measured?
It may appear to be difficult, but it isn't.
Over the last decade, social media has established itself as a viable commercial marketing channel, bringing with it a plethora of tools, analytics capabilities, and KPI tracking that allow businesses and marketers to analyze and quantify their social efforts.
So, how can you show that your social media activities are helping your company's bottom line? Here's how!
But before that let me walk you through some important points –
What are Social Media KPIs?
There is no doubt that social media campaigns are becoming increasingly important.  Social media has some Key Performance Indicators (KPIs). Generally, these KPIs can be classified under five headings: conversion, reach, engagement, and consumer loyalty.  Social media experts evaluate these key factors based on numerical factors like the number of likes, shares, conversion rates, clicks, etc.
Explaining Social Media ROI
If you're a business owner who wants to know how much money your social media initiatives are making you, social media ROI can help you track your results.
The term "ROI" stands for "return on investment." It all relies on your social media campaign's goal, which could be growing online awareness, making money, providing a better user experience, and so on.
Simply said, your social media supremacy is revealed by a full set of social media actions in terms of money, awareness, reach, engagement, and so on.
How can you figure out how much money you're making through social media?
The following is the most basic social media ROI formula:
Social media ROI percent = profit / investment x 100
Profit: The amount of money you've made through social media marketing.
The overall cost of your social media marketing activities is referred to as an investment.
This technique makes calculating ROI for social media campaigns and efforts that can be directly linked to income simple (for example, paid ads for e-commerce products).
However, things become more complicated when dealing with social media investments that provide less tangible value.
As previously stated, in circumstances where a direct influence on income is difficult to trace, ROI can be measured initially using non-monetary measures (increased readership, number of newsletter sign-ups, etc.).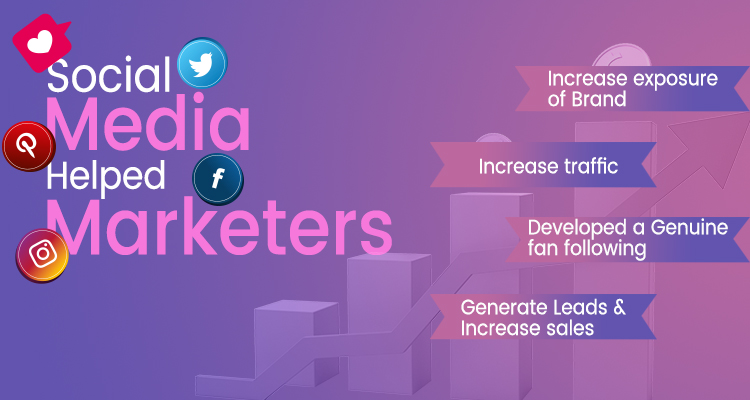 Calculating and measuring social media ROI should be a Top Priority, Why?
There are a number of reasons why tracking social media ROI should be a top priority for your company:
●    Demonstrate the importance of your brand's social media marketing activities.
●    Demonstrate that your social media marketing methods are working and producing the desired outcomes.
●    Identify the most successful aspects of your plan so you may build on what works and fix what doesn't.
Social media optimization (SMO) and increasing social media return on investment (ROI)
Social media optimization and taking the help of social media optimization experts  is the first step in increasing your return on investment on social media (SMO). In actuality, this entails spending money where you will get the most bang for your buck.
Here's how to make the most of your social media budget:
When it comes to selecting content to promote, don't go with your instincts. Be data-driven, and use your preferred social media management platform to spend in posts that have the best chance of generating results.
To get the best results from all of your organic and non-paid social media engagement, publish content when your viewers are online and most likely to respond.
Be aware of the competition so you can make good strategic and tactical decisions about the content you promote and in which to invest.
Our Point of View on Social Media ROI
When calculating social media ROI, it's important to know what you're trying to achieve. Simply gaining notoriety does not imply profit or a higher return on investment.
Integrate your objectives with various social media KPIs. Stick to your lines, keep track of what's needed, and achieve your objectives. This is the only way to determine your genuine success.
We hope you found it informative.
Do you need help tracking your social media ROI and boosting your social media campaign? Reach out to leading social media marketing agencies like ours i.e; The TechClouds
Measure Your Social Media ROI Today
Get A Postive Impact
Talk To Our Social Media Experts Now ➜
Summary
If you want to use social media to increase brand awareness or generate business leads, you should take it to the next level. You'll need to keep an eye on your social media ROI for this. But first, you'll need a guide with an overview of Social Media ROI. This blog here has got you covered. To know more, read on!