You're likely about to work with the best digital marketing company if you're reading this. Perhaps you're overwhelmed and need assistance handling your task.
You might also be seeking advice if you're not quite content with your present marketing company in order to avoid (yelp!) stepping on the same toes twice.
Whichever the situation, we will start by congratulating you! You're starting a very exciting new stage in the development of your company.
Well, it may be thrilling if you take the necessary precautions to make sure you're choosing a marketing firm dedicated to expanding your company. Do not be concerned; this is not a cautionary story. Quite the opposite.
When you're ready to interview potential agencies fighting for your business, use this extensive list of questions to ask your digital marketing agency to separate the gems from the duds.
You should find the solution to the million-dollar question: How would you choose the marketing agency that will provide you the most return on investment for marketing money?
Let's get started with a few important best questions to ask digital marketing consultants:
STRATEGIC GOAL
1.    WHO ARE THEIR PREVIOUS CLIENTS?
Not that agencies can't be flexible, but it's helpful to have examples of successful work from clients in your sector.
On the other hand, be wary of agencies that focus solely on one sector of the economy because they can have potential conflicts with your rivals. a strict no-no.
2.    WILL THEY SET AND ACHIEVE BUSINESS GOALS?
Strategic partners make up the top digital marketing agencies.
Their broad and inclusive view of marketing equips them to think through and solve your company's problems beyond lead generation and client conversion.
Every result should align to the objectives of your business. Your vision should be emphasized in every action item.
A company that rows at a different pace is the last thing you need. Right away, search for alignment cues.
OFFERINGS
3.    WHAT ARE THEIR CAPABILITIES?
The following are some crucial abilities to take into account when vetting agencies:
•    Site Design
•    Website Development
•    Website hosting
•    Branding
•    Inbound & Digital Marketing
•    Video
•    Writing copy and content (thought leadership development)
•    Optimization for search engines (SEO)
•    Sales Approach
•    Concentrate on measures that lead to income
4.    WHAT AMOUNT OF WORK WILL BE OUTSOURCED?
If a marketing company offers web design services, are the designs in-house or are they the work of an art director and design team?
While it's acceptable to outsource some tasks, it's much more reassuring to know that there are skilled designers or web developers on staff if you're redesigning your business' website or undertaking a total rebrand.
5.    WHO WILL YOU BE WORKING WITH ON A REGULAR BASIS?
The people you work with have a significant impact on your success and satisfaction on a daily basis, as you undoubtedly already know from your many professional experiences. You get new teammates when you work with a marketing agency.
TOOLS & MARKETING SOFTWARE
6.    WHAT PROJECT MANAGEMENT TOOLS DO THEY USE?
It's time to start looking at the show now that you are aware of the kind of work they do and who is performing it. Software and tools aren't all created equal.
7.    ON WHAT KIND OF MARKETING SOFTWARE DO THEY FOCUS?
Find out if the firm has expertise with that specific platform when you already use marketing automation software and aren't keen on switching.
A solid partner agency with digital marketing consultants with years of experience, which is what we are, has more knowledge than a partner who is just starting out.
Verify the agency's qualifications and connections to various marketing software providers.
8.    AGENCY FOR DIGITAL MARKETING: HOW OFTEN WILL WE MEET?
How they administer your account and provide updates will be greatly influenced by the tools and technologies employed.
Nevertheless, while some consumers want a formal meeting once a month, others prefer to meet once a week.
SEARCH ENGINE OPTIMIZATION
9.    WHAT CHANGES HAVE SEO MADE IN THE PAST FIVE YEARS?
In the world of inbound marketing, SEO (search engine optimization) is one of the most hotly debated subjects.
The main reason for this is Google's ongoing campaign to constantly tweak and improve its search ranking algorithms in order to close loopholes, forcing advertisers to raise their game if they want to be seen.
You don't trust me? You can stay current with this list of Google updates provided by MOZ.
Given that, this query can shed some insight on out-of-date SEO strategies that fizzled out years ago.
In fact, if you apply an SEO technique that was widely used up to 2012, your page's ranking may drop. So, pay great attention to any warning signs they raise as they explain.
10.    WHEN WILL THE SEO RESULTS BECOME VISIBLE?
Marketing is a journey, not a simple stroll down the street.
Even articles that deservedly belong at the top of the rankings took time to advance. This is true of all facets of inbound marketing; very little should happen right away.
Inbound marketing necessitates a great deal of trust from your audience, much like the process of developing trust with new acquaintances or coworkers. Any effective marketing plan has it as its foundation.
You now know much better than to fall for the bait if a possible digital marketing agency boasts about being able to deliver outcomes in a month.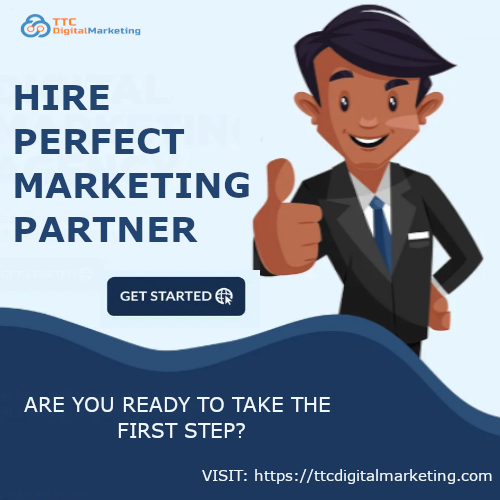 11.    WHAT SEO STRATEGY WOULD THE MARKETING AGENCY USE IF THEY COULD ONLY USE ONE?
This question, like many others on this list, is somewhat of a ruse designed to raise eyebrows and provide insightful information about the true strategic mindset of a marketing business.
This just in: There isn't one SEO strategy  that will dramatically increase traffic to your website. SEO is a multifaceted strategy. The secret to a successful SEO strategy is to surround your marketing objectives on all sides.
Check out this list from one of the most reliable sources in the industry if you need to brush up on popular and modern SEO tactics.
It covers everything from creating backlink schemes, optimizing landing pages, choosing the right content length, and conducting thorough SEO audits on your website.
12.    WHAT ROLE WILL BACKLINKS HAVE IN A WINNING CAMPAIGN?
The major reason backlink tactics are challenging is that they require a lot of time and effort.
Furthermore, you have little influence over them.
A well-known web authority won't link to your content unless it is both excellent and pertinent to their website.
However, you can start the process and incorporate a backlinking plan. As one of Google's primary ranking factors, obtaining backlinks will help your business become more visible and rank higher in organic search results.
Consider backlinks as a vote of confidence from other businesses that your material is useful and instructive. More is better, right? We'll explain a couple of our favorite methods for incorporating a backlinking approach among the many that exist.
Finding out-of-date 404 pages, emailing the blog or content that links to them, and providing a piece of pertinent thought leadership authored by your firm to replace them are all steps in the broken link development process.
Making a high-quality and professionally produced infographic is another way to improve your backlink profile because infographics are the best at producing links for content.
CONTENT & SOCIAL MEDIA MARKETING
13.    WHAT MARKETING "BRAND" DO THEY EMPLOY?
•    Do they stick to inbound marketing to the letter?
•    Do they exclusively focus on paid advertising?
•    Do they only sell content there?
This inquiry ought to provide you with the information you need to explore deeper if you have any hope of matching your marketing requirements to their skills.
If they can handle all three, that's even better because they provide knowledge in each area, allowing you to change course or add techniques as the situation demands.
14.    DO THEY HAVE EXPERIENCE BUILDING BRANDS?
If the digital marketing consultant that you are hiring has no prior expertise with branding, how can they possibly hope to incorporate your distinctive brand voice into your marketing?
They would struggle more than their brand-savvy colleagues, you got it.
To reach your company's tribe, marketing firms with in-house branding skills are better suited. Period.
15.    WHERE DO THEY GET THEIR NEW IDEA?
Although at first glance this question may seem apparent or self-explanatory, the idea well eventually runs dry, particularly for longer-term interactions.
When it comes time to fill the idea silo, any marketing agency that is worthwhile should have a tried-and-true procedure or activity they can include you in.
16.    DO THEY WORK WITH DESIGNERS?
Marketing is one that has solid design to back this up.
It's crucial that your marketing agency has designers on hand and waiting for any design requests, whether you need an infographic made or a landing page modified.
Marketing that lacks a solid design is equivalent to keeping the Lamborghini's individual parts in your garage unassembled.
17.    WHAT ASPECTS OF YOUR BRAND WILL THEIR SOCIAL STRATEGY REFLECT?
Do not overlook:
Marketing and branding are similar in many ways.
If branding is the dark side of the moon, branding is the light side that completes the circle if we think of marketing as the positive side.
They are inseparably connected. Branding creates your stance, and marketing vigorously upholds it.
Thus, in order to avoid getting lost in the sea of white noise when social media posts from various brands all have the same appearance, voice, and feel, your social media. Social media must always reflect the philosophy of your brand.
You're generally better off not publishing anything at all if your social media updates don't represent your brand and come across as inoffensive, uninspired, or just dull.
Pro-tip to Choose the Social Media Agency for your Healthcare Agency
Learn their case studies with other clients
Know their concept of performance tracking with Key
Performance Indicator (KPI)
Don't be tempted to services with too cheap prices
Know their expertise and niche specialties
Know their concept about your niche
Understand their strategic directions
Check online reviews
How do they manage their social media campaign?-Check this also.