Because of how digital marketing is changing business, keeping up with key market trends may be difficult. Plus, a great digital marketing plan or campaign has a lot of moving pieces, making it difficult to stay on top of everything.
Every year, we see new and surprising trend of digital marketing emerge, laying the groundwork for marketing's future. Even in a tough year like 2021, we haven't been let down. Of fact, the digital marketing trends in 2022 are expected to be some of the most revolutionary ever.
The following are the top marketing trends 2022 to watch out for as suggested by top digital marketing companies.
1.    Short, do-it-yourself videos
The necessity for basic and brief messaging or interesting material that urges us to take part it's learning a new dance, joining a challenge, or participating in surveys and polls—is highlighted by short films.
The beautiful thing about these short videos is that anyone with a smartphone can put together a fast video that isn't perfectly finished. Furthermore, these brief engaging video content is frank, behind-the-scenes, DIY, true tales, and has a more raw look, which is what younger customers seek.
2. Concentrate on your target audience
Over the course of a year, social media users have grown tired, nervous, and even sad as a result of the continual assault of material in their feeds.
Some others have gone so far as to cancel their accounts. Those who stay confront a daily barrage of advertisements, campaigns, and news that flood their social feeds, and to say it's saturated is an understatement.
Analyze how several sales-y posts each individual encounters in a two-minute scroll, and how and why yours would stand out. If you concentrate your approach on connecting with your current audience and growing your database, you'll discover that your message reaches the people who are most interested in what you do.
Consumers are getting more choosy about the material they receive and consume as the digital environment changes, and as a result, their expectations are high—don't be one of the accounts that gets unfollowed.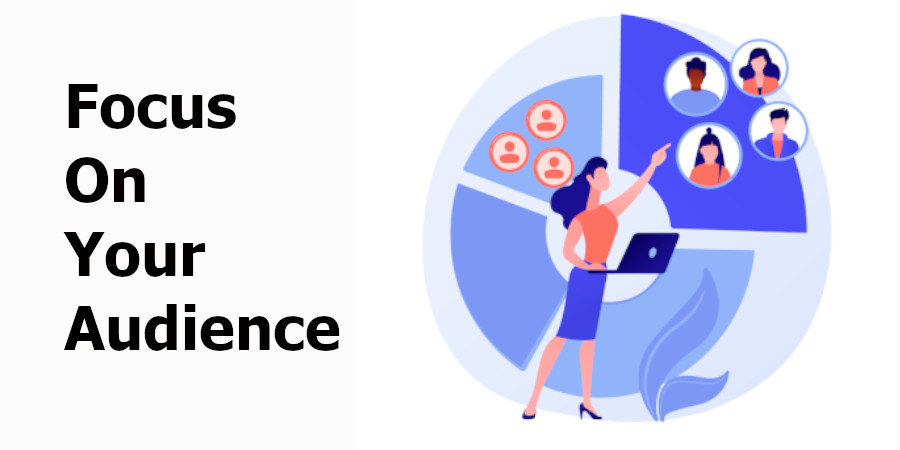 3. Transparency, privacy, and trust-building
Consider this: it's the start of a new era of trust and openness between firm and customer, if you're searching for a positive spin on this upheaval of digital marketing monopolies as we know them.
Inform customers about the data you're collecting and why you're collecting it. Make it simple and quick to opt out at any time. Also, just collect the information you require.
As previously said, customers are more interested than ever in "keeping it real," and embracing this new trend of digital marketing is sure to create excellent benefits for your customer interactions.
4. Personalization
In 2022, personalization will be a major factor following seo inbound marketing and social media marketing. Creating targeted advertising that caters to your audience will yield more beneficial results than broad material that casts a wide net in the hopes of appealing to as many people as possible.
But it's not simply the substance that must be perfect. In an oversaturated market, ensuring that your audience receives those advertisements at the proper time and place is critical to engagement.
5. Segmentation of content
Segmentation has been around for a long time, and most businesses will utilize it to target clients with similar demographics or common interests. It's also typical to divide different types of messages, such as e-newsletters, news and updates, or offers and promotions.
But, in addition to the traditional opt-in or -out marketing methods, organizations can explore more extensive and thoughtful labeling of their email content that allows users to really opt-out of getting particular types of material. For this you need to not just focus on personalization but be heavy on content marketing 2022.
6. Digital marketing and artificial intelligence
As AI technology improves, so do its capabilities, which have progressed beyond automated chores and campaigns to the ability to forecast what customers will want next. AI is capable of analyzing more data, at a faster rate, than humans.
As a result, it can assess the purchase history and behavior of clients using the enormous data set available. Then you'll be able to recommend a certain item or deal, or even a customized ad.
You can target your customers with the product or service they need, just when they need it, by using AI to predict their next step. High conversion rates and the impression that you understand your consumers and their demands will result from this type of targeting.
What is the Next trend in Digital Marketing in 2023?
AI marketing
Visual and audio content
Creative style influencer marketing
Earning Backlinks from influencers' websites
Affiliate marketing on social media
UX
Short-form content and short blog posts
Summary
Here's your quick guide to the top digital marketing trends we predict will be big in 2022. They're difficult to overlook and you won't want to. The greatest way to stay competitive, expand, and ensure consumer loyalty is to stay on top of current trends. Our digital marketing company promises and ensures customer satisfaction by making your brand reach the epitome of success.