Can you grow your Vape brand's market with social media marketing? Well, you cannot promote Vape products using social medial platforms easily. As the local laws and community guidelines restrict its free flow. However, Social media platforms do influence Vape users.
How Does a Social Medium Influence Vape Users' Purchasing Decisions?
Experts from our vaping digital marketing agency conduct an online research and found a study report from Health Research Board. Their survey reports have revealed the same. Let's see what it has revealed.
The research found:
'55% of lifetime vapers cited being tempted or curious to try e-cigarettes after hearing a content creator or influencer talk about e-cigarettes.'
'Similarly, 30% of all respondents were tempted or curious to try e-cigarettes when they witnessed a content creator or influencer using an e-cigarette on social media.'
So, what we have understood is that posting vape content on social media can help a vape brand in the following aspects:
Increase visibility and Boost awareness
Vape ads on social media platforms get an elevated reach to millions of users. That means what you post gets millions of views and hence a wide range of people become aware about your vape products and brand name.
Boost credibility, peer influence and sense of community
Social media posts enable customer engagement and let users interact like a community by sharing reviews and recommendations. It normalizes vape products and boosts demand sharply.
Break Misconceptions and Doubts
Generally, users have some misconceptions and misinformation about vaping. By communicating directly on social media, you can help break myths, social taboos, and misconceptions about vaping.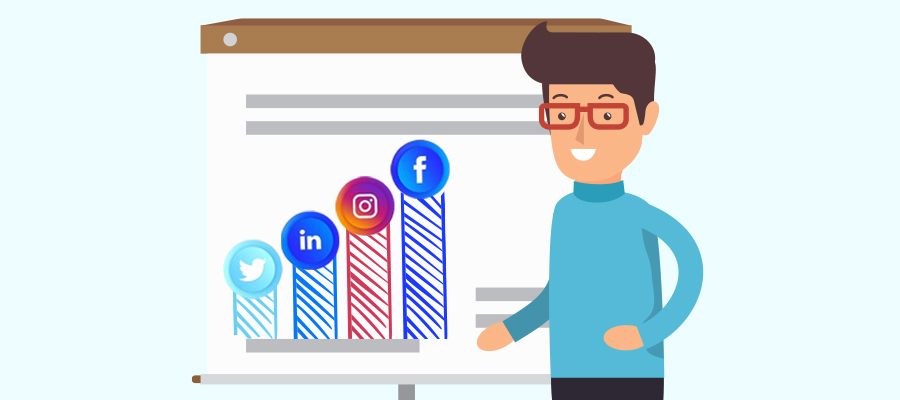 Community engagement
Creating vape communities on social media boosts the sense of camaraderie among users. It helps them to share the same values and bond. It may lead to the birth of a new trend and culture.
Also Read- 9 SEO Copy Writing Tips To Write Engaging Vape Product Descriptions
Has Vaping Become A New Trend On Social Media?
Yes, it has become a trend among young people. Our team conducted online research on this to help out one of our vape clients. You know, what did we find an online study report? Young people are increasingly consuming e-cigarettes. What do the study report saying actually? Let's see:
'Noticing of e-cigarette marketing on websites/social media remained stable but high among young people between 2017 and 2019 (41.1– 43.8%). And, as also seen across almost all other channels, young people noticed e-cigarette marketing on websites/social media more than adults (41.1% of young people vs 14.0% of adults in 2018)'[cancerresearchuk.org]
How to Leverage The Reach of Social Media Influence to Promote Your Vape brand?
Identify Social media Influencer who share the same value
Identify and select social media influencer who shares the same value with your brand. Connect those relevant faces to promote your brand on promotional posts.
It will help you boost the number of followers on your social medial profile. It also elevates your reach to the target mass.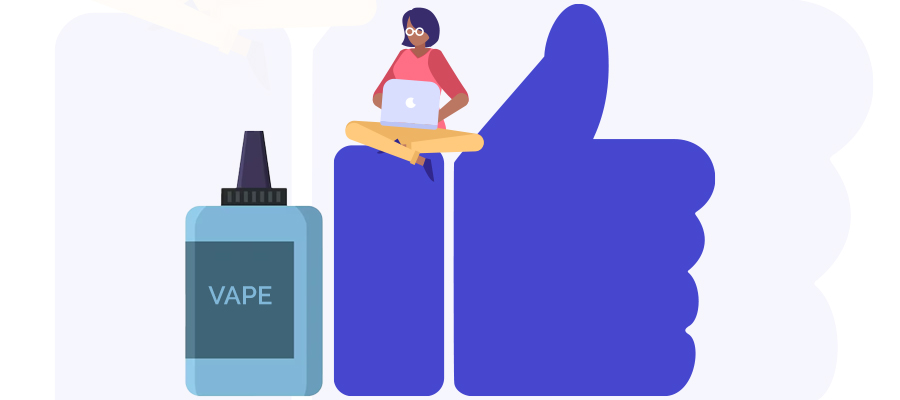 Engage with influencers
Try to develop a professional yet close bond with influencers. Start with commenting on their posts, tag them, or like or share their posts in your circle. Create content in collaboration with them. It will seamless the future collaboration process and boost brand exposure.
Conduct giveaways and contest
Host giveaways or conduct contests in collaboration with social media influencers. Make sure to feature your products as giveaway gifts. This social media marketing tactic will create buzz for your brand and improve its visibility.
However, make sure to align contest policies with the guidelines and community rules on the respective platforms.
Also Read- How To Choose Keywords for Your Online Vape Shop
Share sponsored posts and product reviews
Create sponsored posts with them to promote your vape products. Then, encourage them to share honest reviews of your product to create buzz around your vape brand. It will boost your brand's awareness and reach.
Let Influencers take over live streams for you
Let social media influencers take control of social media promotional responsibility by live streaming your vape products to your target audience. Therefore, try to create an interactive session with them and pass on a sense of brand authenticity to them. This will allow you to connect with users on a deeper level.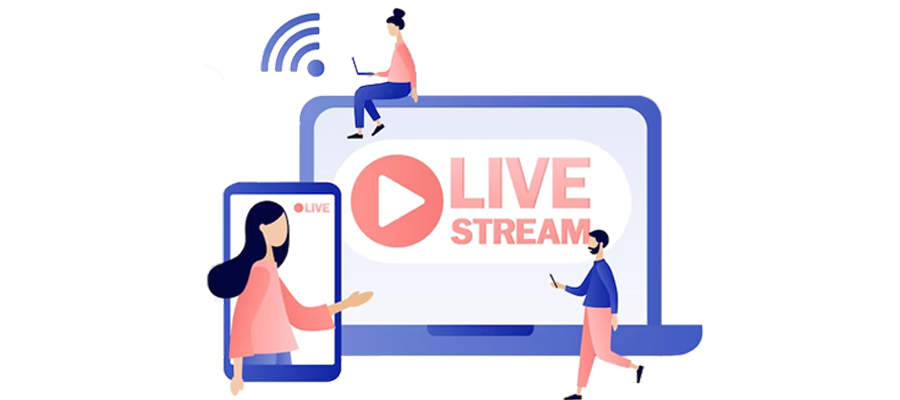 Encourage user generated content campaign with branded hashtags
Encourage a user-generated content campaign to create buzz around your products. Inspire audiences to create social media content featuring your products and your brand. Let them share it with a broader audience using your branded hash tags.
This strategy will enhance your Vape brand's reach by increasing the strength of user recommendations.
Conduct affiliate marketing campaign
Promote your Vape product among the targeted groups on social media through affiliate marketing campaigns. That means, offering their followers promotional codes or discounts on buying promotional links in return for recommending your brands.
Drive sales with partnerships that are beneficial for both parties.
Arrange meet ups and influencer events
Launch your vaping brands and products at glamorous meetups and influencer events. It will give your brand and product maximum exposure and media coverage, keeping you one step ahead of your competitors.
Monitor the overall performance of the influencer campaign
Tracking and analyzing the KPIs of influencer marketing campaigns is crucial. It will enable you to lead the campaign in the right direction. That's why, you should keep all KPIs like social engagement, follower growth, channel reach, and website traffic in check.
You can also use a free influencer marketing tool to streamline the analysis process. It includes Upfluence, Hypeauditor, Storyclash, Buzzsumo, and many more.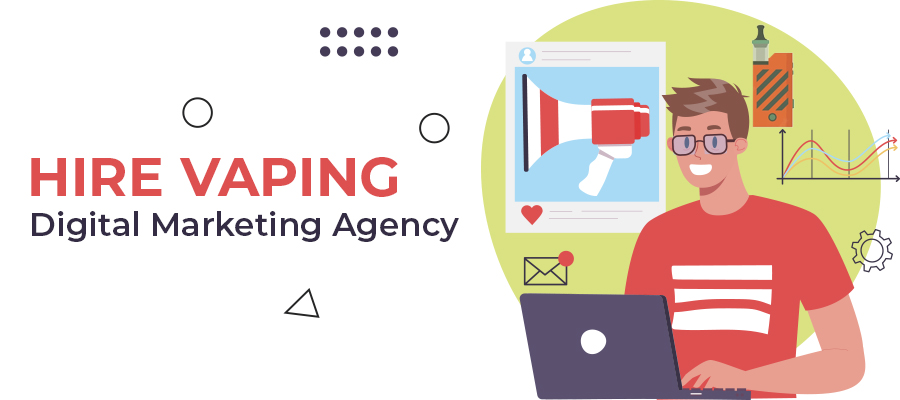 Are You Ready To Hire A Vaping Digital Marketing Agency?
We know, so far, we haven't given you a space to breathe. It's only about sharp strategy and tactics. It seems very hard, right? Like operating tools, measuring performance, selecting relevant influencers, and so on. It was hard until we came.
Our Vaping digital marketing agency makes things simple and streamlined with our intelligent and talented professional team. If you want to utilize our services, book a free session with us today!