Cannabis SEO is a core strategy to promote Cannabis products online. As the paid marketing of CBD or hemp products on leading digital platforms like Google, Meta has many restrictions. That is why; Cannabis marketers try to realize all potentiality of the CBD market's online exposure through SEO marketing.
Why does SEO matter? According to 90% of marketers, SEO brings the inbound lead-one of the finest quality leads. SEO is an organic marketing tactic that bridges the targeted audience directly with the brands without any interference from any third channel.
Hence, CBD marketers take the brand directly to potential prospects without breaching any laws or community guidelines that can hamper the smooth flow of online marketing.
As a successful team of SEO, here we have come up with an easy guideline of SEO for CBD companies that we follow for our clients to achieve success!
What is CBD SEO Marketing Strategy?
CBD SEO marketing strategy refers to a customized plan or strategy-building process for Search Engine Optimization of CBD websites. The Cannabis digital marketing strategy includes several SEO marketing tactics for obtaining a high rank on search engine results pages (SERP) and for attracting organic leads to CBD websites.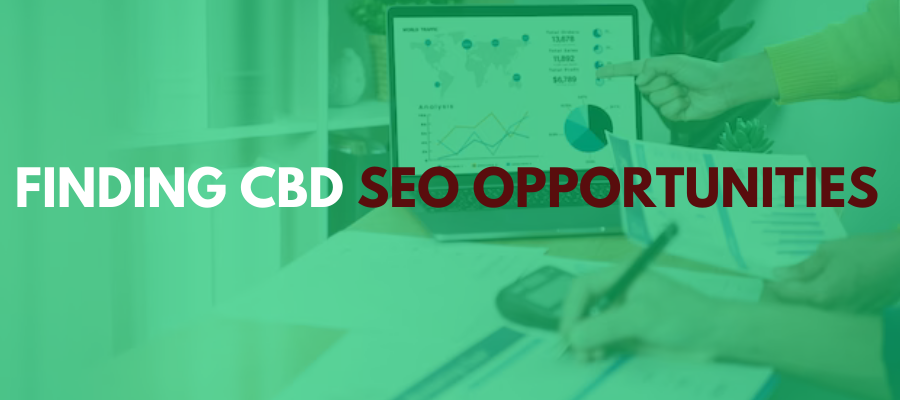 Comprehensive Guide To CBD SEO Marketing Strategy
Finding SEO Opportunities
CBD or hemp products have a lot of potential and growth opportunities when it grows through the SEO route. Find out the SEO opportunities with industry and competitive analysis before starting with building CBD SEO strategy.
Take an overview of the whole industry in terms of SEO. Set your goal and identify your competitors and analyse their strategy. After conducting the comprehensive research, chalk out your plan. Now compare your strategy with competitors and inspect the gaps. These gaps are SEO opportunities that you should not miss.
Conducting A Keyword Research Keyword
Keywords are fundamental to SEO strategy. That is why getting the right CBD SEO Keywords is important. Here is a perfect plan to get the most valuable keyword to promote CBD online.
Understand customers' intent
Search intent is the motive behind every search. Knowing search intent will help you to find out most accurate target keywords. Knowing the pyramid of the marketing funnel allows brands to get deeper insights into customers' search intent.
Try to know customers' search intent based on the four stages of the marketing funnel; those are awareness, interest, consideration, and conversion. In all stages, customers' search intents vary as all these are different stages of the customer journey.
Research to find out keywords
As you search the intent of all stages of customers, now try to find out the best keywords and phrases that address the search queries. At this stage, you can utilize keyword research tools and competitive analysis tools to get the most relevant keywords.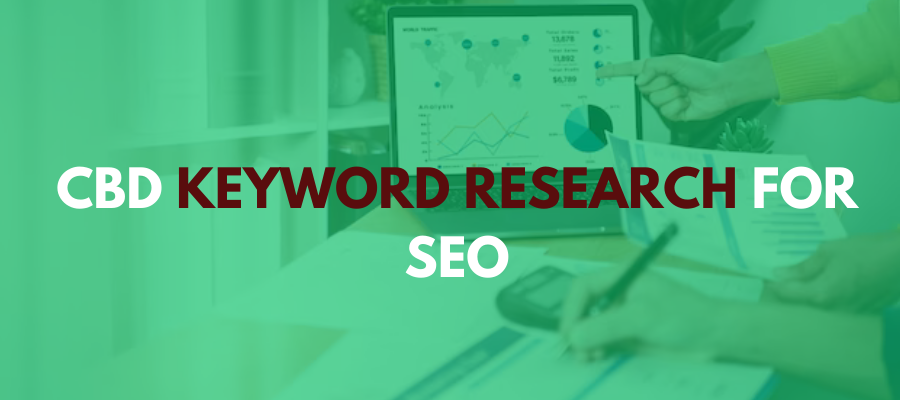 Find out a good balance of competitive and long-tail keywords
SEO is a long-term game. You cannot get a good rank on SERP only using highly competitive keywords. You have to find a good balance in using both competitive keywords with high search volume and less competitive long phrases keywords with high search volume.
Note down your keywords
Once you get all keywords after research and analysis, note down all in a list. Based on the nature of keywords you have to make the content strategy.
Keyword Mapping
As you have found all keywords, now start with a keyword mapping plan for the cannabis SEO strategy. What is keyword mapping? It is nothing but a plan of utilizing keywords through the website to get the best ROI.
Take a spread sheet and note down all primary and secondary keywords. Now, under all keywords write the page name, title tag, heading, Meta details, and content details or ideas. Cover all keywords this way and make each component looks relevant and unique.
Keep this spread as a blueprint of the website hierarchy and SEO structure.
Optimizing Meta tags
Meta tag optimization is essential when planning SEO for CBD companies as the appearance of Meta tags matters. Start optimizing the title tag, Meta description including target keywords, and compelling copy that indicts the context of the webpage's content.
Pro Tips to Optimize CBD Meta Tags
Create unique title tags and Meta descriptions for all web pages.
Include your target keywords or primary keyword.
Create Meta descriptions within 160 characters and title tags within 55 to 60 characters.
Create title tags that match the search intent and Meta descriptions that showcase the objective or summary of the content.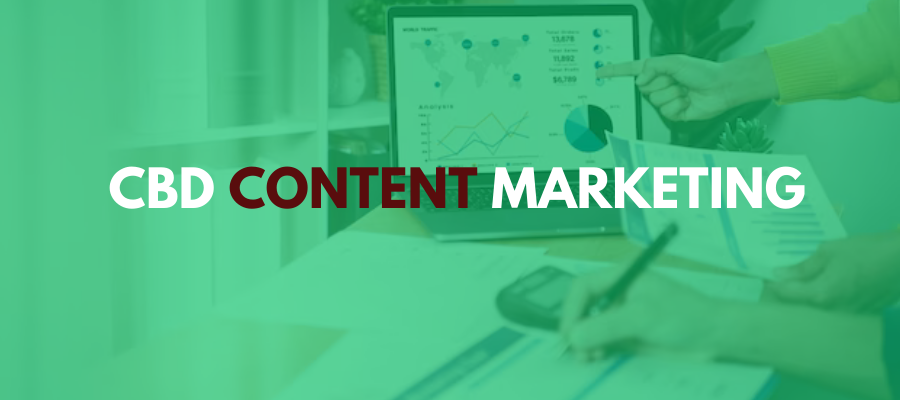 Content Planning for CBD SEO
Content is a core support system for SEO. Well-researched and good quality website SEO-optimized content boost Website EO rank faster than any other means. That is why taking care of CBD website content is critical for hemp brands.
Start your content from the planning zone based on the target keywords. As the strength of content planning and content calendars decide the success of content marketing.
Segment your customers based on the funnel marketing stages and plan content for each segment. Taking this approach will help you to create content for customers from across the marketing funnel.
Pro tips
Write pain point related content for the awareness stage, cover queries, and case studies for the consideration and interest stage. 
Create content focused on product comparisons, and reviews in conversion for conversion stages.
Chalk out CBD content marketing strategies
Link building Strategy for CBD SEO
Backlink is one of the most important factors in Google SEO ranking. Hence, link building or backlink strategy is essential to stay ahead of competitors. It allows the CBD website to drive web traffics organically from potential leads.
First, find out some high-quality websites from different domains and assess their quality based on page authenticity, domain authority ranking, and relevance. Now collaborate with them to get paid links on their website or from guest posts.
Otherwise, start producing well-researched and unique information that makes your website relevant and valuable to them.
Also read: How to Use CBD Hashtag to Reach Potential Customer?
Can You Advertise CBD on Face Book?
What is the best way to promote CBD on Instagram?

Optimize for local SEO
 It's a valuable CBD SEO tips that no one wants to tell you. But trust us, a local customer-focused marketing strategy can build a loyal customer base for your CBD products. Online presence on local SERP with a strong local SEO plan allows you to earn trust from local prospect leads. 
Local listing and citation
Find out online local business directories and build profiles on all platforms. These local listings will make your CBD brand easily findable by the target leads.
Publish local content containing local keywords, queries, and demographic-specific phrases.
Build separate service pages
Build separate service pages for all locations and incorporate local keywords on each page.
Update locations on Google map. Include all location and service page links on Google Maps.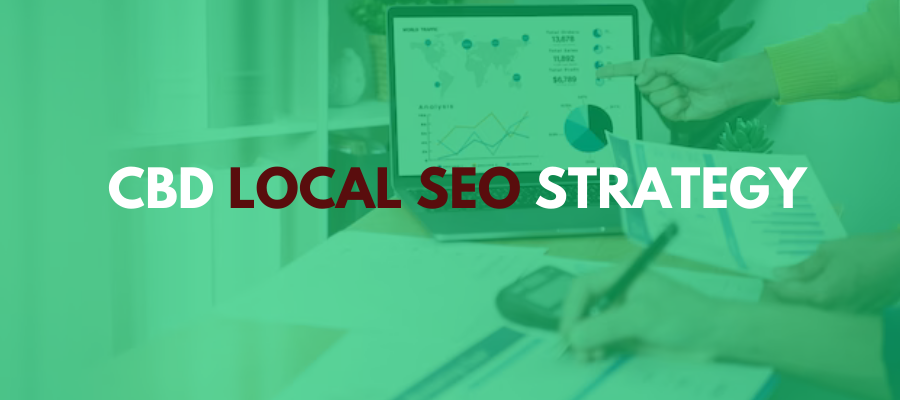 Ask your customers to leave feedback on the website or Google reviews.
Take part in local social affairs
Socializing can build PR for your CBD brand, so take part in local communities' social affairs to earn importance and attention from local leads.
Provide best UX at website
Avoid CBDwebsite design mistakes that hamper website design flow and UX.
Review Reports on a regular basis
SEO is an ongoing process so keeping a check on all processes and performances is critical to win the game. So make it a habit to create and check SEO reports on all aspects with gaps. Once you get the report, conduct an SEO audit to identify the gap.
Identify the performance of KPIs
Keep an eye on SEO KPIs and track their performance within a specific time frame.
Compare the performance with standard data
Compare the performance with your expectation, industry standard and competitors.
Follow the SEO audit checklist and conduct an SEO audit to improve your CBD SEO plan.

Conclusion
SEO for CBD companies is one of the finest ways to streamline the online marketing process of CBD or hemp products. As this process allows CBD marketers to avoid the loop of laws without breaching the regulations. If you want to outplay your competitors, considering an SEO marketing game plan focused on CBD is inevitable.