Images and visuals are very important on-page components for a cleaning website. It not only engages the target audience but also creates a brand identity for a cleaning company. It also helps in storytelling to the audience and improves brand communication.
However, having images on the website is not enough. Hence, image SEO optimization is equally crucial for a cleaning website.
In this article, we will let you know what image optimization is and how to achieve it for your website. So, be with us and read the rest of the plot to get more insights!
How to Optimize the Images for SEO on a Cleaning Website: All You Need To Know
What is Image SEO?
Image SEO is a practice of both on-page and technical SEO practices. It includes both technical and strategic approaches. It aims to improve the overall SEO score of a website by making images easily accessible to users.
Website images improve the user experience of a website and make it livelier to users. It tells the story of a brand by introducing it visually through photos and graphics. That's how images and photos are crucial for a website.
A website without SEO is worthless and that we all know. Hence, as one of the core part website SEO remain incomplete without image SEO optimization.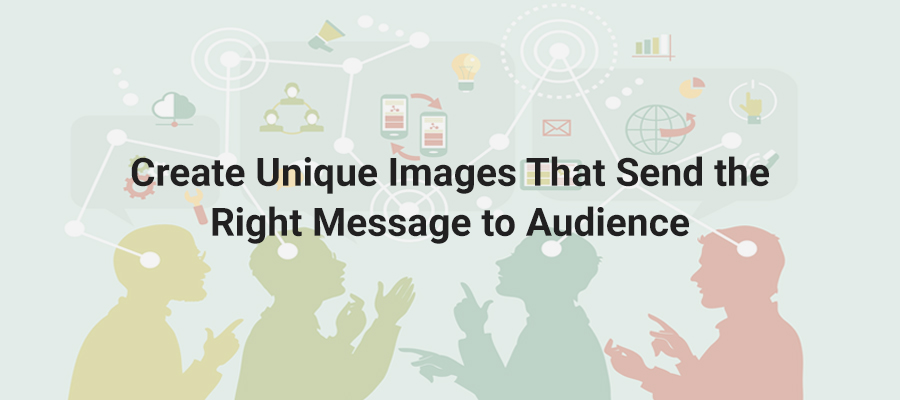 Why Use Image SEO for Commercial Cleaning Website?
Here are the best reasons to choose image SEO for websites of cleaning services:
Improve site UX and Boost clients' impression
Optimized website images improve website speed and decrease waiting time. It boosts impression among users and leaves a positive impact on clients.
Improve SEO Rank and Boost Brand Credibility
Optimized images improve functionality, loading time, and overall UX. Hence, it improves search rank on SERP and outperforms competitors in Google image search results.
Improve Brand visibility and Increase Conversion
Website images leave a higher impact on the audience and convince them faster. It also helps a commercial cleaning business owner to engage customers and deliver a clear-cut brand message.
All these practices reduce bounce rates and make customers stay on your website a little longer. It reduces the bounce rate and boosts the conversion of quality leads.
*Let's get insights on image SEO's business benefits in terms of numbers:
Google's image search has a 27.9% contribution to the total return on Queries.
Google image search clickers land on website sources and elevate website traffic.
[Source: BusinessDIT]
Image SEO engages users and leads them to sales. As we know 39% of customer stops engaging with content with slow-loading images.
Image SEO Optimization For Cleaning Company: Best Hacks And Tips
How To optimize images for SEO? Well, it revolves around some best practices. Be with us, and reveal the best hacks for image SEO optimization.
Image SEO Best Practices For Cleaning Websites
Use Authentic Images
Always use relevant images and screenshots of the scene on your websites. Otherwise, it will not add unique value to the cleaning site.
Optimize Image Placement
Provide images in the content sections where they seem relevant. It will enhance the website's relevance and make your website unique from competitors.
Use Elaborative Images in a Relevant Context
Images assist the audience with visuals as visual instruction is more effective than text. So, use images as per relevant contexts.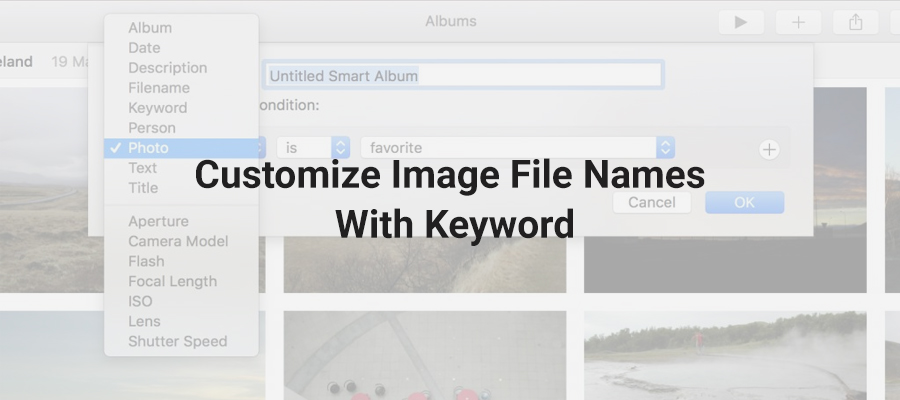 Use Customized File Name
Image file name optimization is an important tactic of image SEO optimization practice. It increases the possibility of ranking organically on SERP of targeted search intent.
Pro tip
Use short but descriptive file names along with keywords.
Don't use any special characters other than hyphens in file names.
Use Alt Text for Images
Use Alt text for image SEO optimization. It will help website users to understand the image context cleaner, even before the image appears.
Create alt text for images that includes image information and appropriate use of keywords. Make sure not to make alt texts keyword-staffed.
Google Says "Google uses alt text along with computer vision algorithms and the contents of the page to understand the subject matter of the image."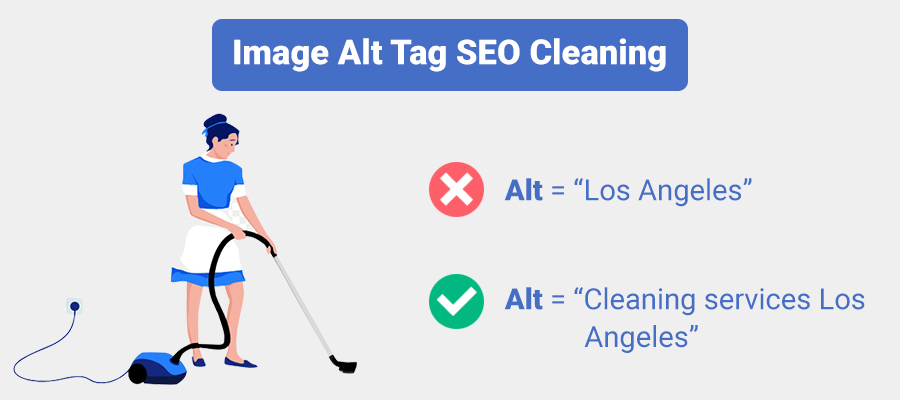 Maintain Right Image Size
Using the right size of image file is crucial to speed up image loading on cleaning websites. That is why, you have to identify the right size of the image that can fit perfectly in the location.
Are hesitating to reduce SEO image file size out of concern about losing image quality? Don't worry! You can compress the image file using image compression techniques.
So, don't wait, use image compressing tools like JPEG Optimizer, Compress Now, Tiny PNG, and many more.
Use Image Site Map
Google encourages site owners to maintain an image site map. This practice boosts the website's crawl ability and improves data structures. It also helps website owners to boost website speed using image CDN (Content Delivery Networks).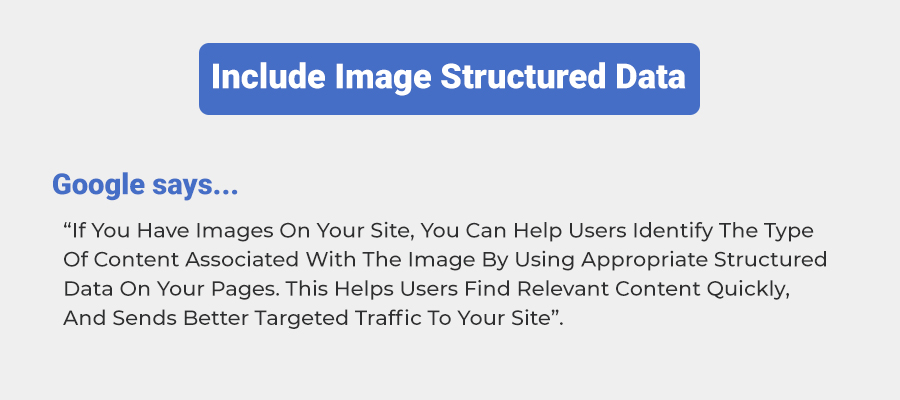 Make Sure To Use Structured Data on Websites
Google algorithms love structured data. As Google images will showcase your website's images when it finds relevant information to the search intent. That is how structured data helps to rank faster on rich results and drive targeted web traffic organically.
So, we can say structure data boost image SEO optimization.
Place Responsive Images on You Cleaning Website
'Images account for more than 60% of the bytes on average needed to load a web page'-[ Web dev]. Hence we can say responsive images act as an SEO image optimizer.
Responsive website contributes toward image webpage speed optimization. Hence, you should turn your cleaning website images responsive to multiple devices including mobile, tabs, and laptops.
Add Image Caption
Use self-explaining captions for your website images. It will increase the crawlability of website images and prepare images for SEO.
Pro tip
Make sure the caption is written in a well-structured manner.
Ensure the image caption is informative.
Place keywords in image caption organically
Also Read: Facebook ads guide for cleaning business
Cleaning company GMB hacks for more clicks
Identify The supported Image Format
Use only the appropriate image format that your targeted search engines support totally. For example, Google supports only BMP, GIF, JPEG, PNG, WebP, and SVG files.
Hence, Google encourages developers to use file type extensions with the file name to create the best image file for SEO. It improves crawl ability and lets your website content be indexed with Google faster.
Enable Lazy Loading Images
Lazy-loading images are one of the best image SEO optimizations that you can try. This practice initializes resources optimally and reduces code execution. It also reduces page load time; and preserves both bandwidth and clients' server.
The TTC Digital Marketing Team Can Improve the SEO Features of Your Commercial Cleaning Website
The TTC digital marketing team is one of the most reliable professional digital marketers. We help small business to kick start the digital journey. Have a Query or problem related to cleaning website ranking? Consult with us today. Book a free consultation now!
Frequently asked questions
Use descriptive phrases along with keywords to form an image caption or to name an image file for your cleaning website. Make sure the name looks relevant and does not include keyword stuffing.
SEO-optimized images get ranked faster on Google images organically. It helps to drive organic traffic to your cleaning as SEO boosts website credibility.