CBD oil products are now on trend as it has now become one of the expanded markets across. It attracts market opportunists to surf on this high tide to reach the desired level of height.
Now more and more people want to be part of CBD oil market. Why? Because they see lots of possibilities for a chunk of earning revenue through promoting CBD oil online.
Do you want to sell CBD oil, CBD products, and accessories online? Are you one of those who find marketing CBD online challenging due to restrictions? Keep reading this blog and be aware of how to increase online sales for your CBD oil brand without breaching laws.
How To Plan CBD Marketing Campaign To Promote CBD Online?
What is The CBD oil Market Segment?
The Cannabidiol oil market is a popular segment of the CBD market. Its participants deal mainly with food & beverages, wellness & personal care, and Pharma & Nutraceutical made from cannabis extract oil. They also offer CBD-based products for industrial applications. 
Who Are The Key Driver Of CBD Market Growth?
The study said the millennial are increasingly using CBD products. The increasing stress and depression in young people lead them to realize about benefits of using CBD. That's why, experts consider millennials as the key growth driver of the CBD oil market segment.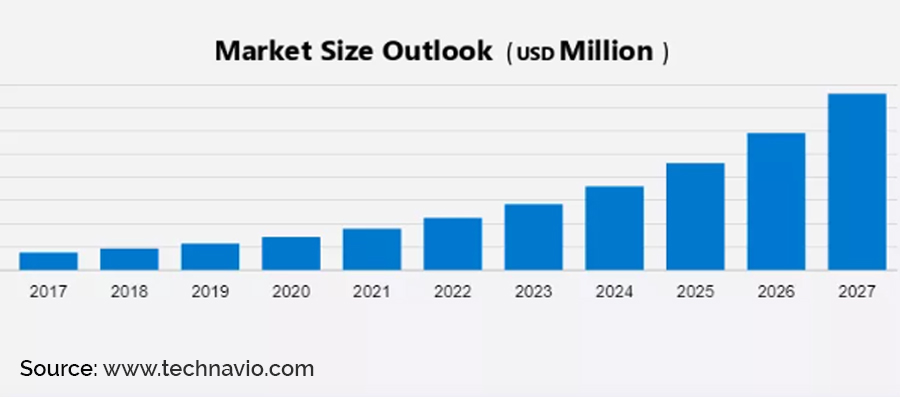 What is The CBD Oil Market Trend Indicating?
Millennials are internet-savvy and smart phone users who prioritize convenience over everything. That is why, the ecommerce based CBD product sellers, online retail CBD brands, online home based CBD businesses are increasing. Major participants in this industry want to sell CBD online.
What Are The key challenges in CBD Oil Market Segments?
CBD-based products are gradually normalizing among users from CBD target market. However, the risks of consuming THC-dominant or Marijuana dominant products still prevail among users. Hence, the authorities of several states and countries control its distribution, production, ads, and marketing with strict laws and regulations.
What is The Growth Forecasts of CBD Oil Market?
'The Global CBD oil market size is estimated to grow by USD 5,361.32 million accelerating at a CAGR of 27.63% between 2022 and 2027.' [Technavio]
'The global cannabidiol (CBD) market size was valued at USD 6.4 billion in 2022 and is expected to grow at a compound annual growth rate (CAGR) of 16.2% from 2023 to 2030.' [Grandview research]
Which Regions Has The Biggest Share In CBD Oil Market?
As per the market research, the North American region holds a significant market share of the CBD oil market segment.[Mordor intellegnece]
Which Is The Fastest Growing Region Cannabidiol oil Market?
As per reports, the CBD oil market is rapidly growing in the Asia-Pacific region. It has the potential to reach the highest CAGR during f 2023 to 2027.
5 CBD Oil Online Promotional Strategy To Avoid CBD Marketing Restrictions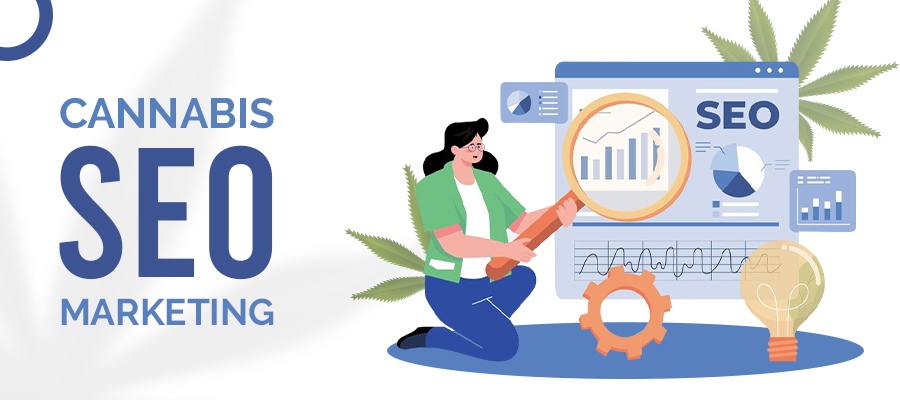 Promote Your Brand With Cannabis SEO Marketing
PPC marketing to promote CBD brands is a little bit difficult and depends on multiple factors. However, the picture of CBD SEO marketing is a little different and very positive. As it provides a wide landscape filled with scopes to skyrocket your CBD market reach and online sales faster.
 Pro tips on CBD SEO
Conduct CBD keyword research and find out the most valuable ones.
Optimize your CBD website design and website functionalities.
Optimize all on-page elements like website URLs, Meta information, Title tags, anchor text, and heading.
Improve site structure and build internal link
Earn quality backlinks with CBD guest blogging
Perform Content Marketing with Lead Magnet
Content marketing with a lead magnet is one of the best leading CBD online marketing strategies. This content includes valuable blog posts, downloadable E-books with sale-boosting and web engagement tips and CBD Branding tips, and other valuable resources.
In exchange for these email addresses, subscriptions, and sign-ups you can offer them this content.
Lead magnet is one of the most effective digital marketing strategies. It boosts newsletter subscribers, email subscribers and attracts new leads.
Pro tips to effective lead magnet
Provide data to users that add value
Offer solutions through CBD content and market them with CBD/ Hemp content marketing guide
Conduct lead ad campaigns on social medial platforms
Utilize action oriented Call to Actions (CTAs) that clearly indicate what you offer.
Promote your CBD oil website and brand's presence on Social media
We know, online CBD sellers have much confusion relating to the promotion of CBD using social media platforms. Yes, you can't promote CBD directly on social media due to specific community rules and restrictions from local laws.
Can you market CBD oil on Instagram? Or is it even allowed to promote CBD oil on any social media platform?
Well, Twitter has now allowed paid CBD advertising with some restrictions.

Read here to how to promote Cannabis Products on Twitter.
Promote your website's presence; user-focused content, relevant tips, and published public health reports on social platforms. This will bring organic growth to your followers and build trust and brand credibility.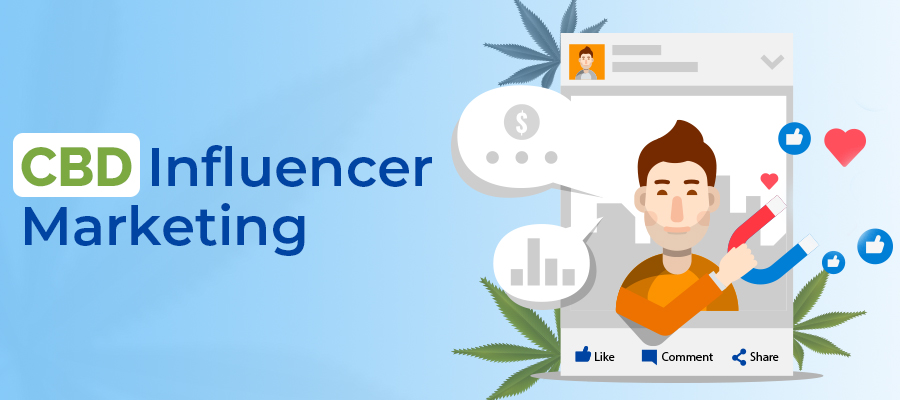 Market CBD Product leveraging Influencer partnership and Affiliate marketing
Boost Your CBD brand's online visibility by partnering with CBD influencers. It will boost your reach and capture qualified leads from your target market.
Referral or Affiliate CBD marketing is showcasing another path to achieve market authority faster than competitors. It benefits both parties and increases CBD websites' visitors.
That's how both strategies can become two effective off-page CBD SEO methods to boost website traffic organically and elevate leads.
Bring organic growth with email marketing campaign
Some experts may say email marketing does not work anymore, but the thing is different. It helps the brand to direct the promotion of CBD oil and products to target customers.
On one side it helps to generate new leads, and on the other hand, it nurtures relationships with the existing leads.
This cost-effective way creates opportunities for brands to promote discounts and new launches to targets directly. It also eliminates the need of spending much more expensive CBD advertising.
Promote your product on Google search advertising and dynamic remarketing
Use Google search advertising and dynamic remarketing ads with Google. However, brands cannot do this alone. They have to hire CBD digital marketing partners having DSP ad expertise (dangerous products and services) to streamline the whole thing.
Our CBD Marketers Can Help You Promote CBD Oil Online !
If you are facing challenges to promote your CBD oil online and have no cleaner views of how to start, we can help you. Contact us at sales@thetechclouds.com to book a free consultation session with us today!
Key Takeaways: How To Successfully Promote CBD Oil Online?
Know your customers and take in-depth research on the CBD oil market overview.
Build an SEO-friendly CBD website with a high UX design.
Promote content with a lead magnet to get create a subscriber list.
Grab attention and build trust on social media by promoting your website presence.
Write helpful customer-focused content for buyers.